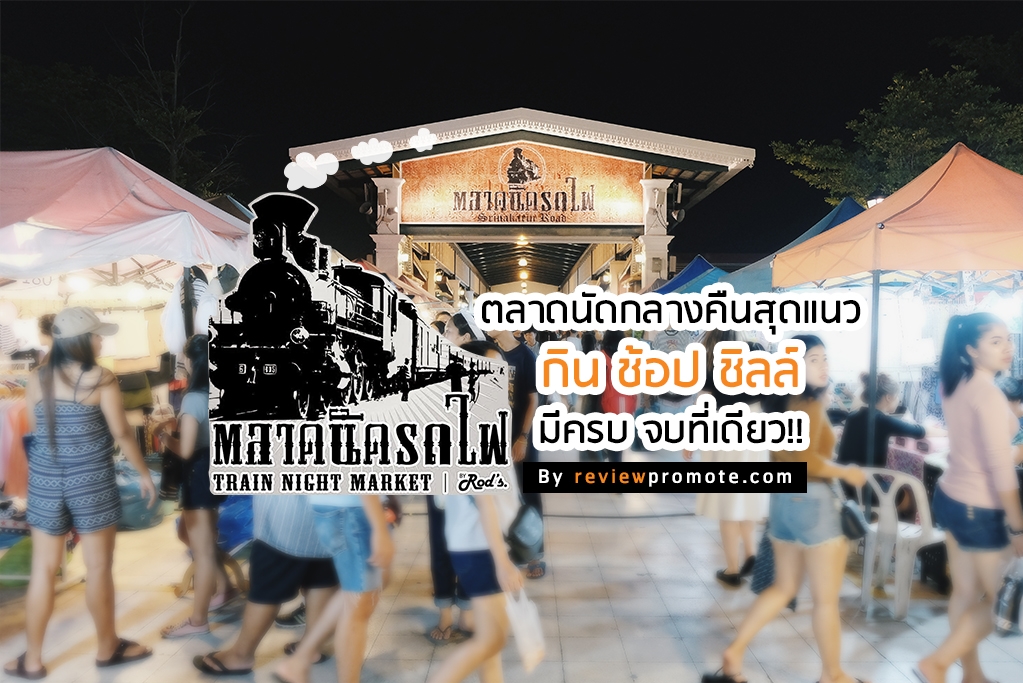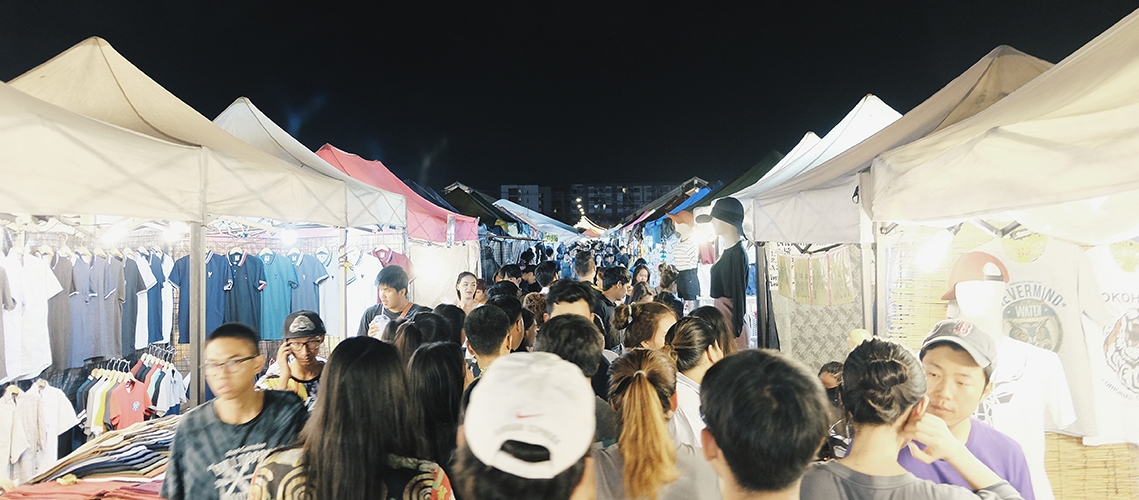 With the hot and humid weather all year round in Thailand, night markets are the best place to shop, eat, drink, and relax after a long day without having to bear with the sun and heat. Night markets can be found in almost every neighborhood, but Talad Rod Fai or Train Market with several locations across Bangkok is popular for its sprawling space, its unique products on sale, and a touch of vintage charm.
Talad Rod Fai Srinakarin, or Srinakarin Train Market, is one of the largest markets in Bangkok and was previously held at Chatuchak before relocating to Srinakarin Road Soi 51, right behind Seacon Square. Vintage lovers will definitely enjoy the array of vintage goods and atmosphere. Divided into various zones, everything is very affordable and shoppers can find it all here: from furniture, knick knacks, home décor, vintage cars, classic car parts, retro fashion, clothes, handmade goods and food. Also, here at Talad Rod Fai is where you can relax in a laidback atmosphere in the midst of converted old warehouses in the market.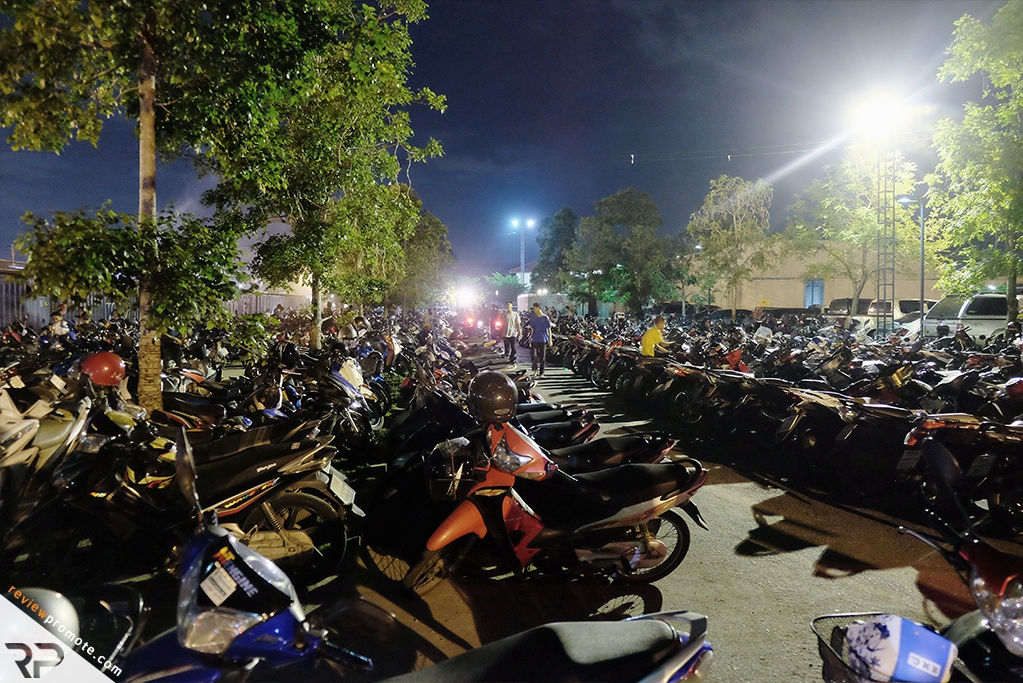 Don't worry about parking: there is plenty of space for both cars and motorcycles at the back of the market, and parking fees start at 20 baht.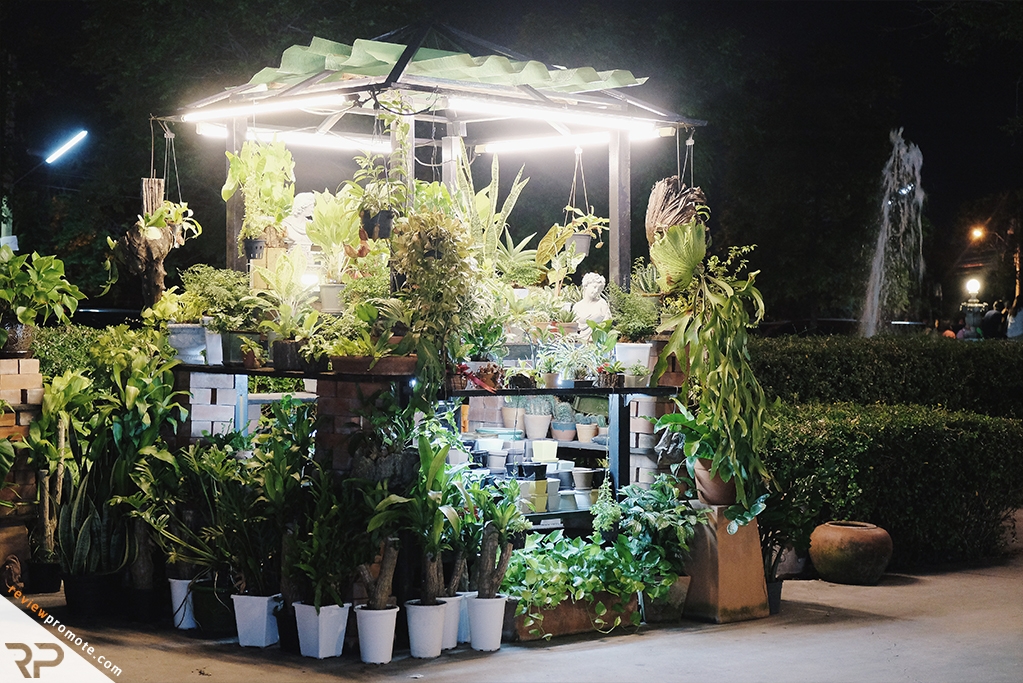 Walk right in! You'll find a plant shop with auspicious trees and beautiful pots.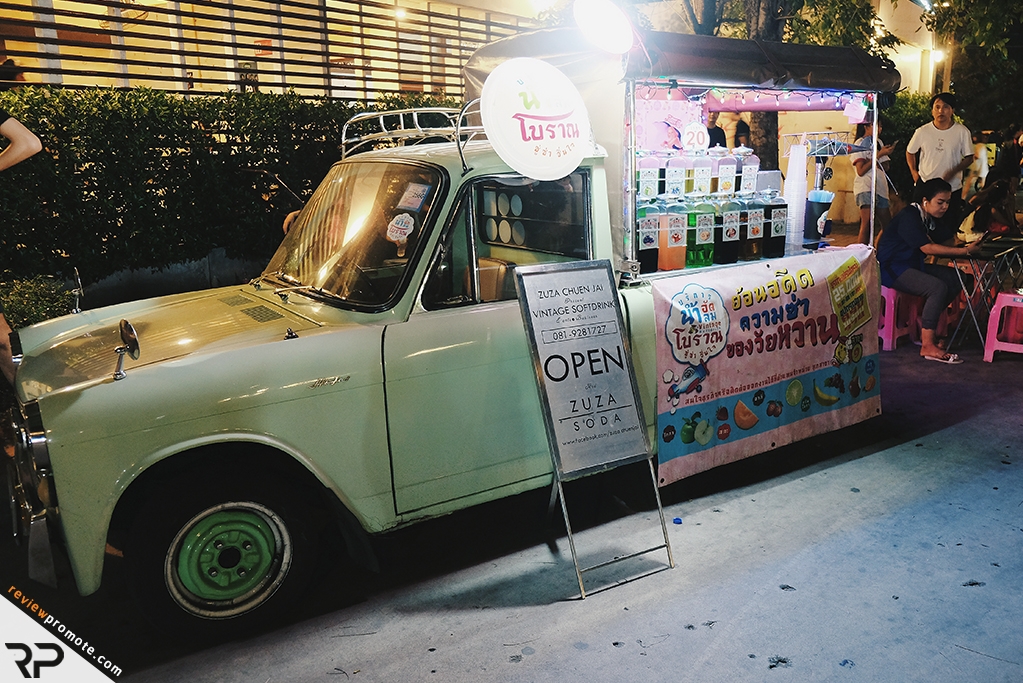 The soda stand has different flavors of original sodas at 20 baht each. Try the Chinese Plum flavour.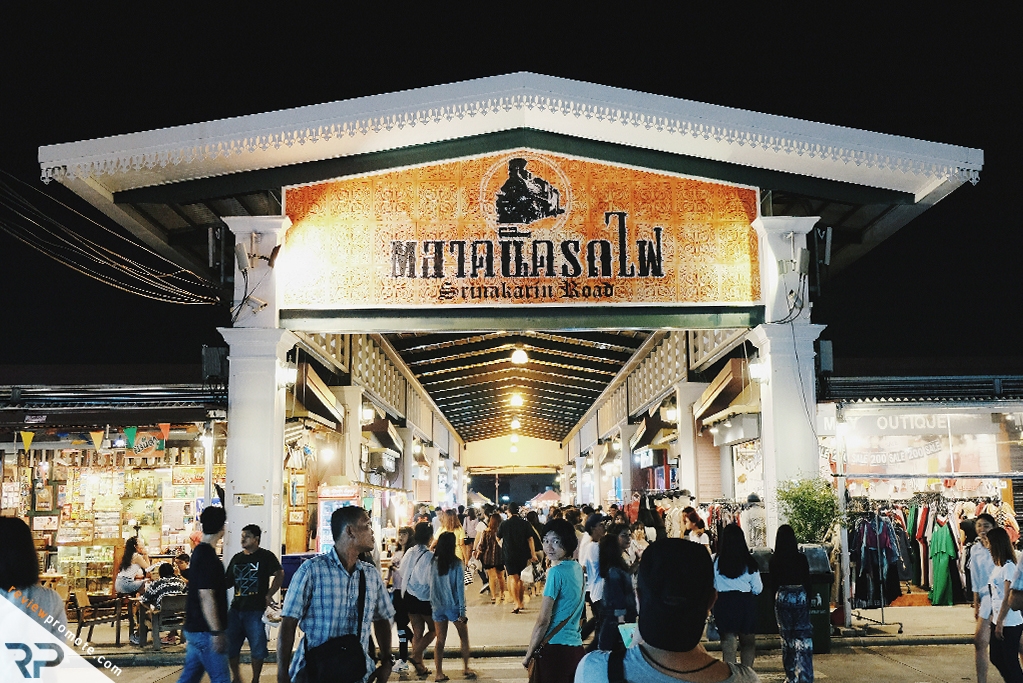 There are 2 zones, the Plaza and the Market.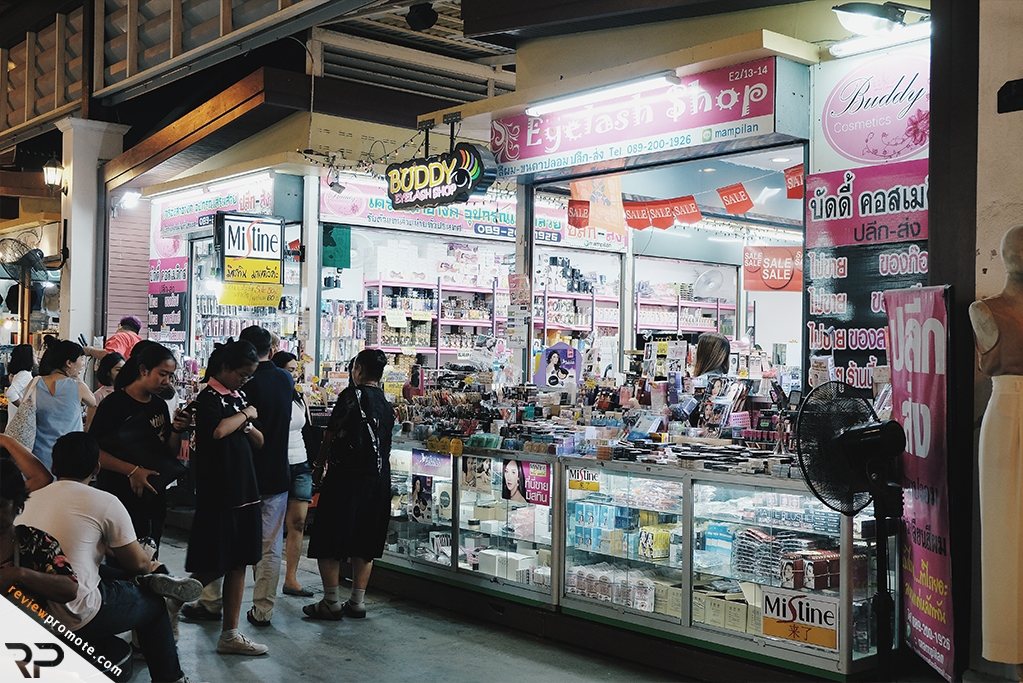 The Plaza is right in front, next to the street, with a variety of goods such as new and second-hand clothing, gifts, cosmetics, food and drinks.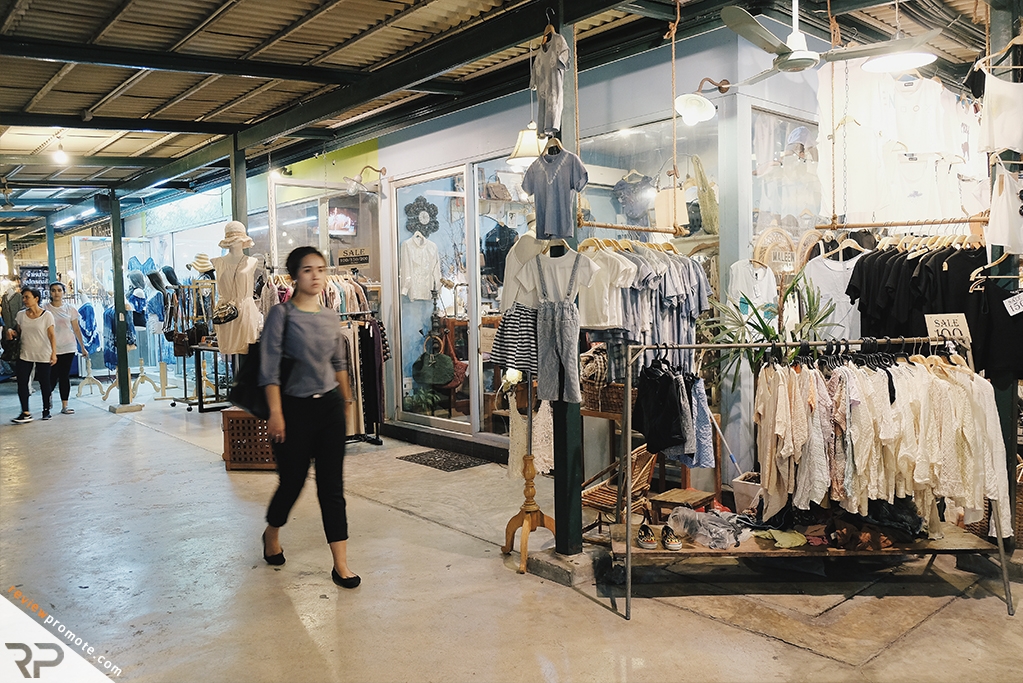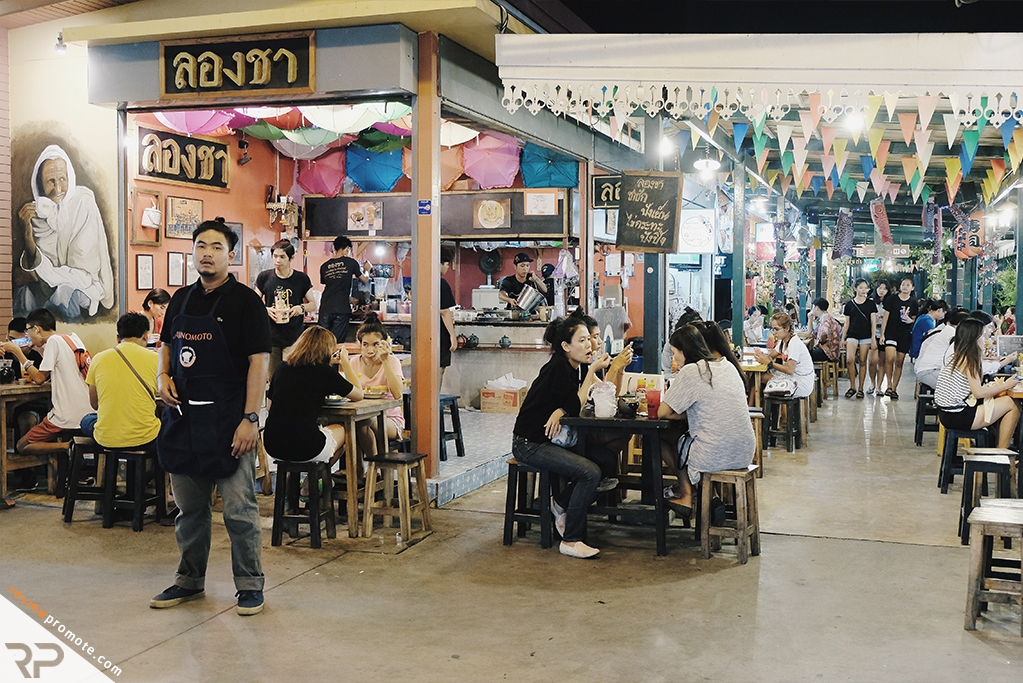 Long Cha (ร้านลองชา) is quite popular in this zone, so be prepared to queue up! The Cha-Chak (milk tea) is highly recommended, with its strong flavors and soft milk foam.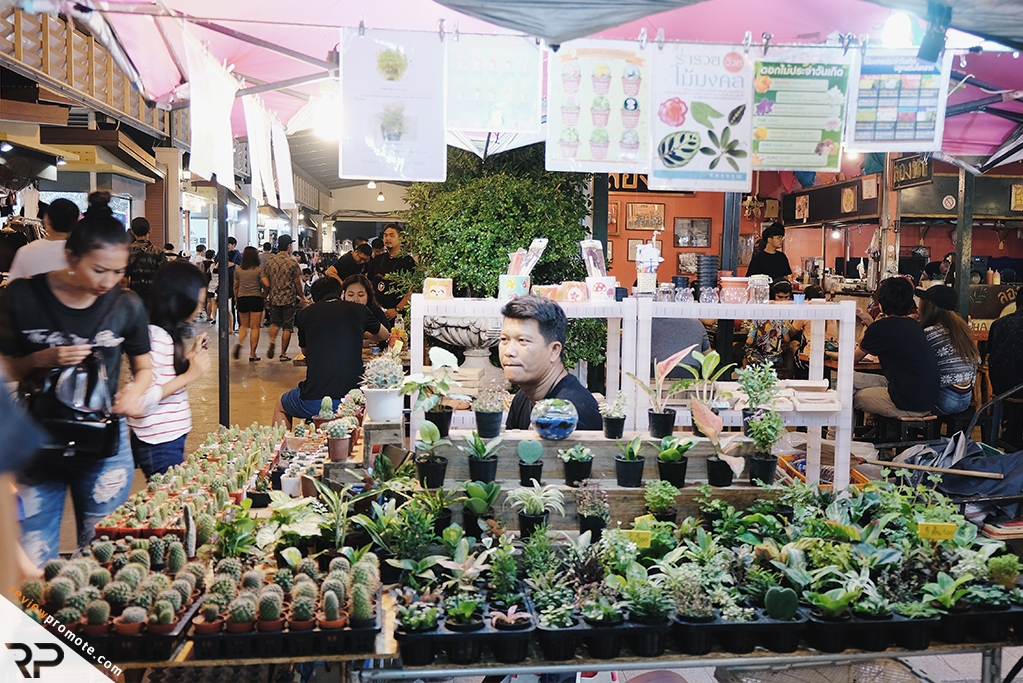 Walk past the indoor zone to find the plant shop right in front of Long Cha where the friendly seller will give some good tips on handling your plants. Apart from plants, you can shop for soil, fertilizer and other garden decorations at an affordable price.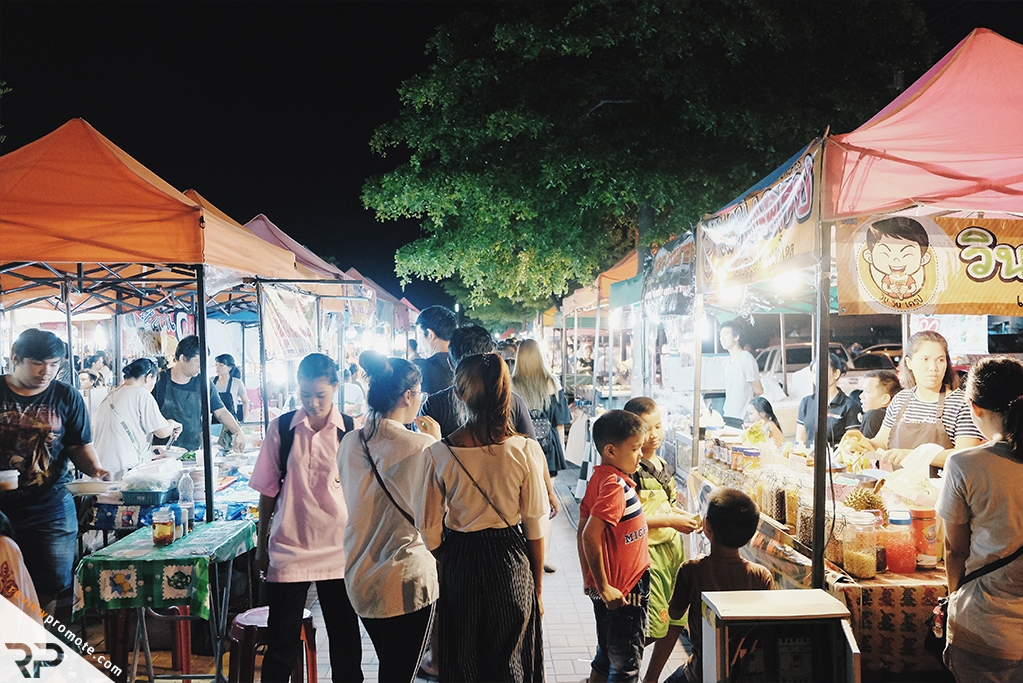 Shop and taste your way through the Plaza zone before reaching the Market zone.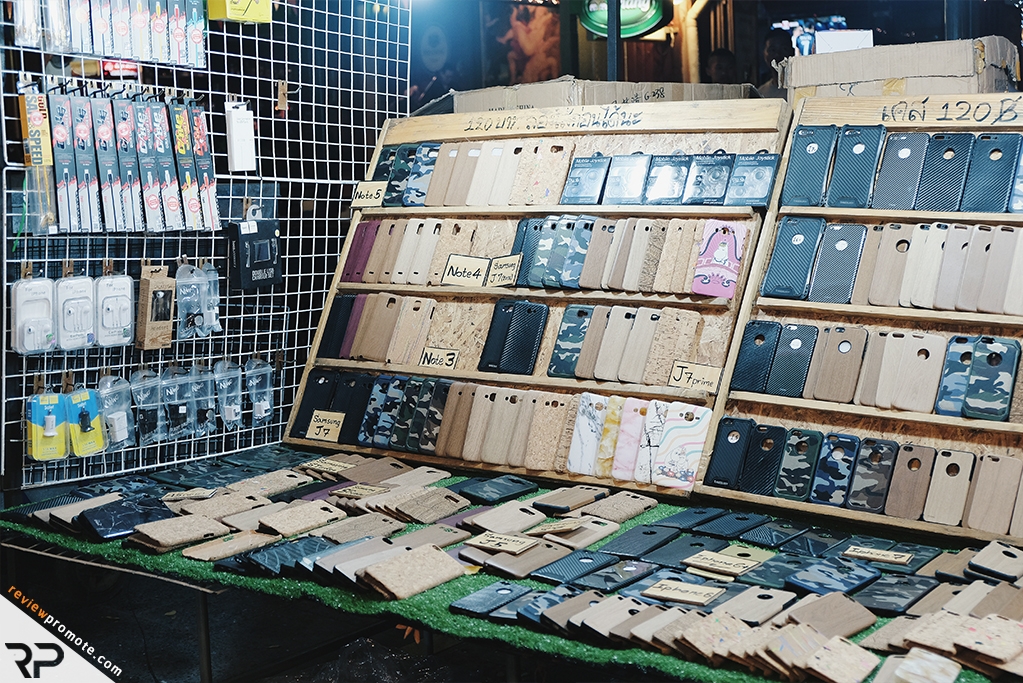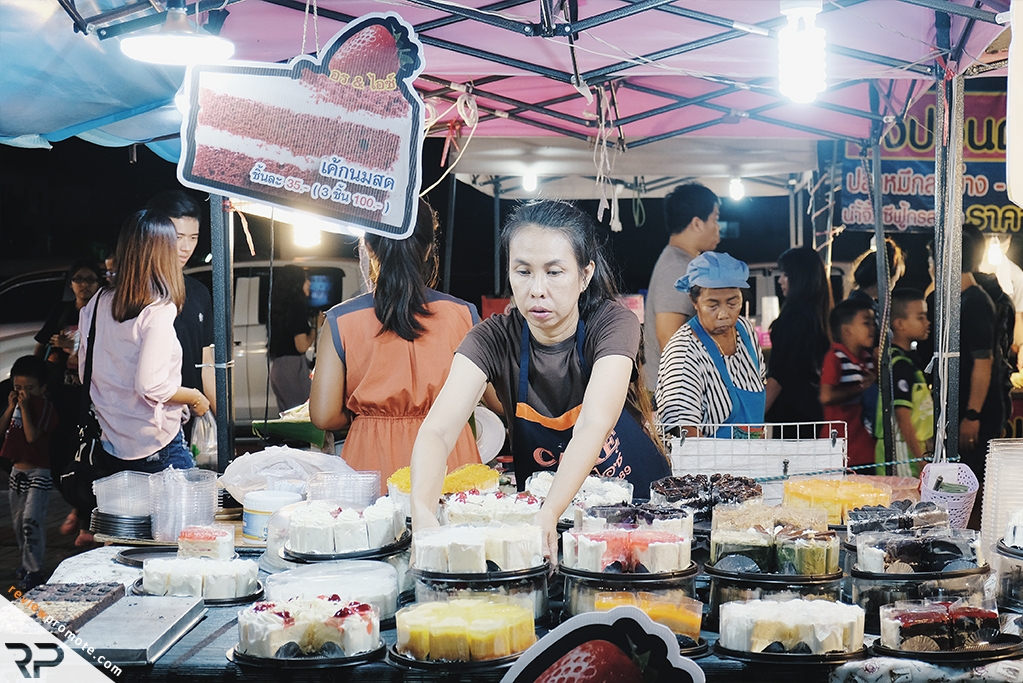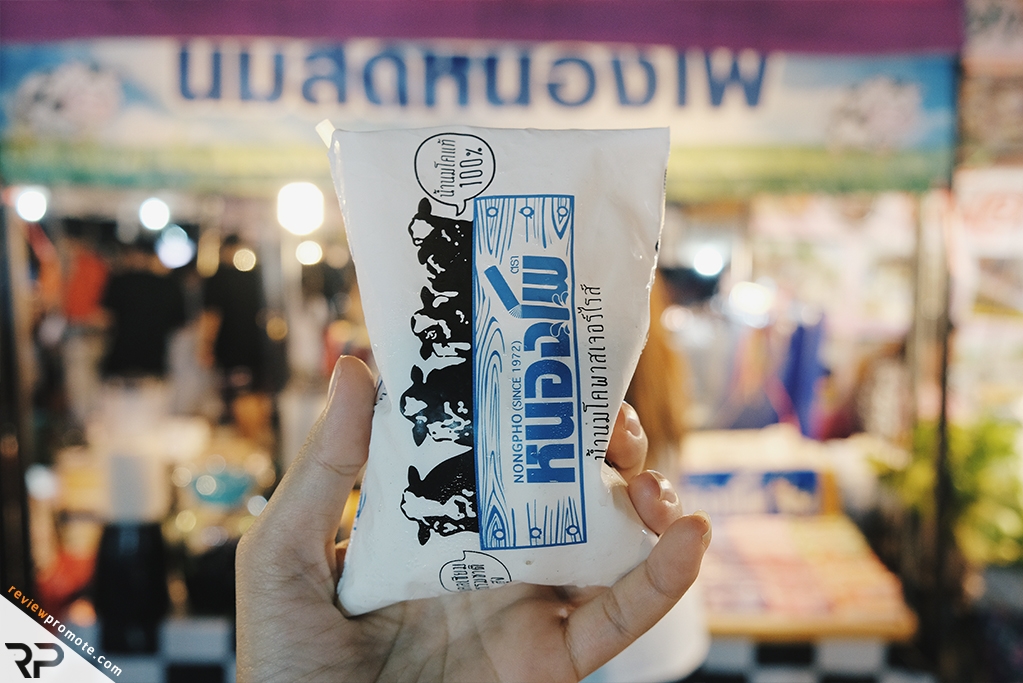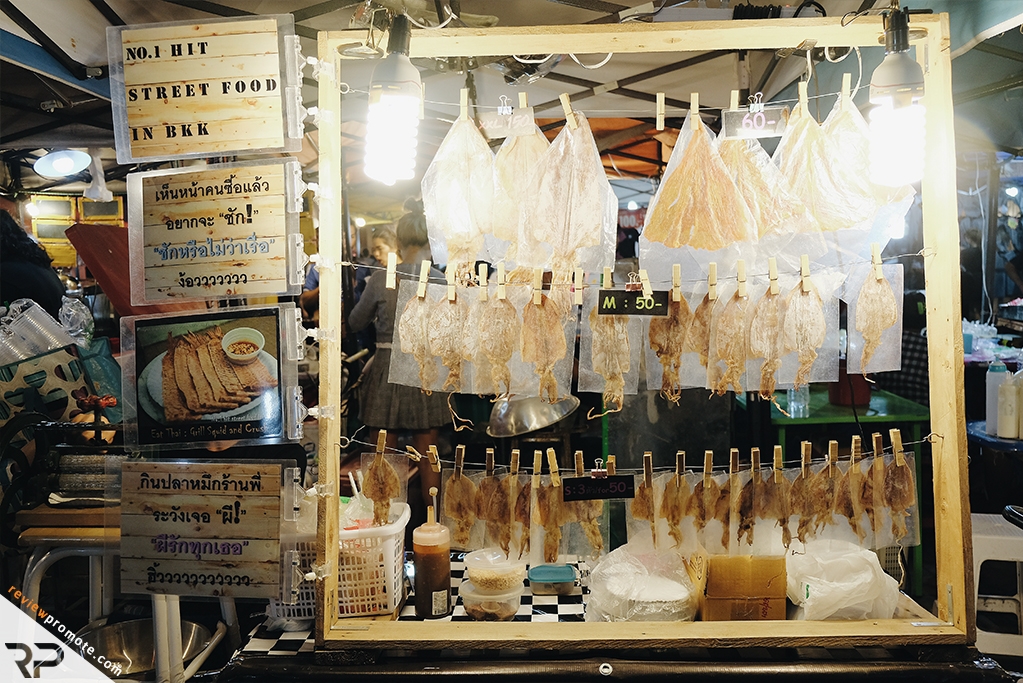 Look at all this amazing food!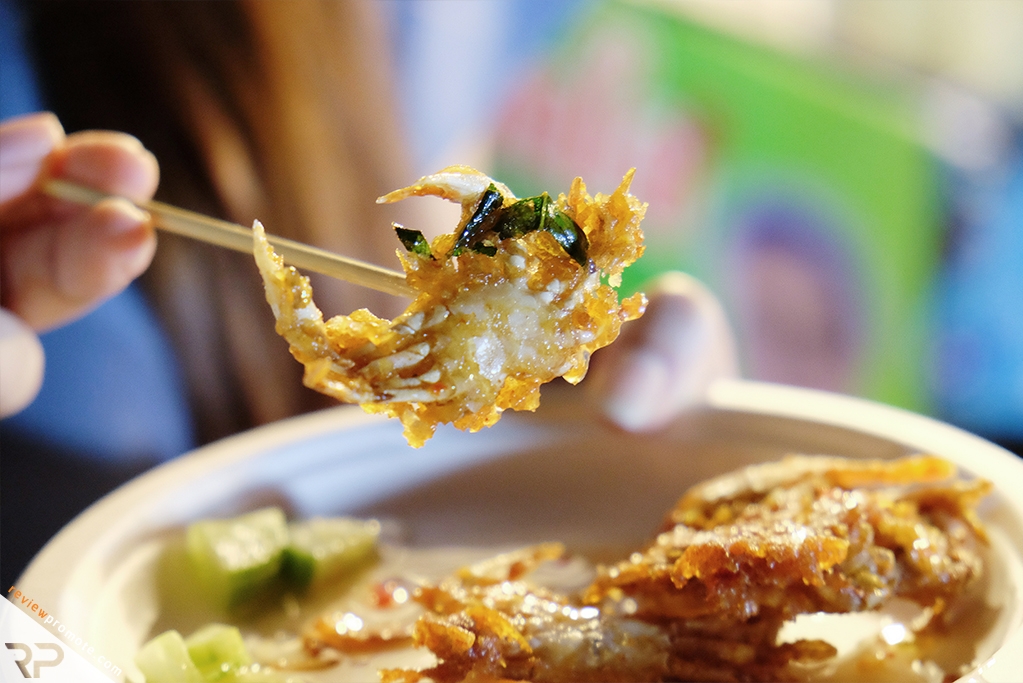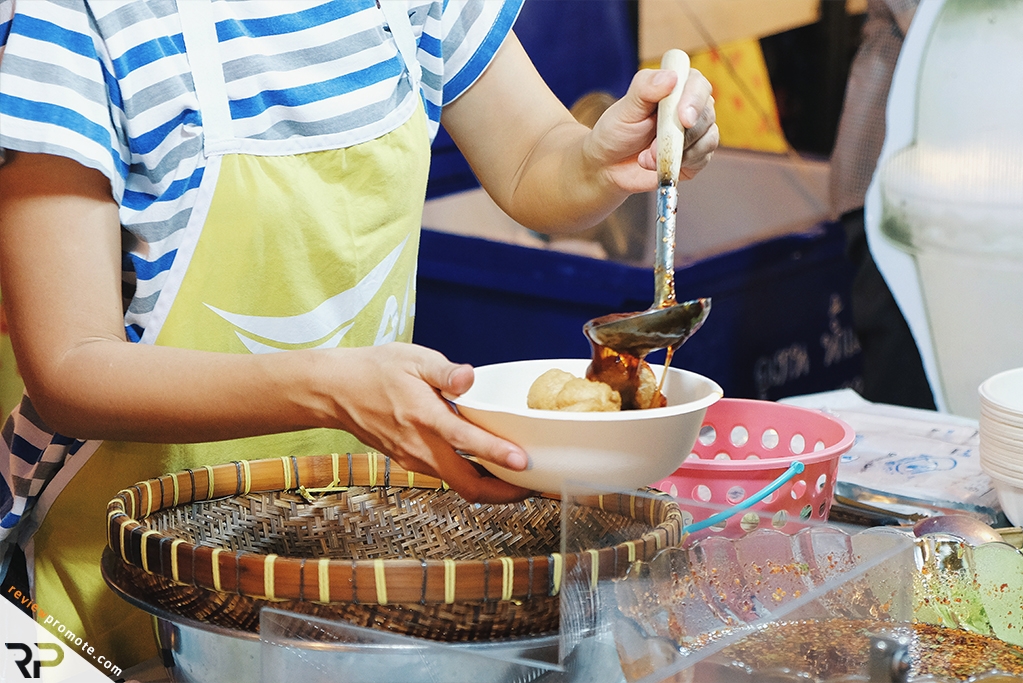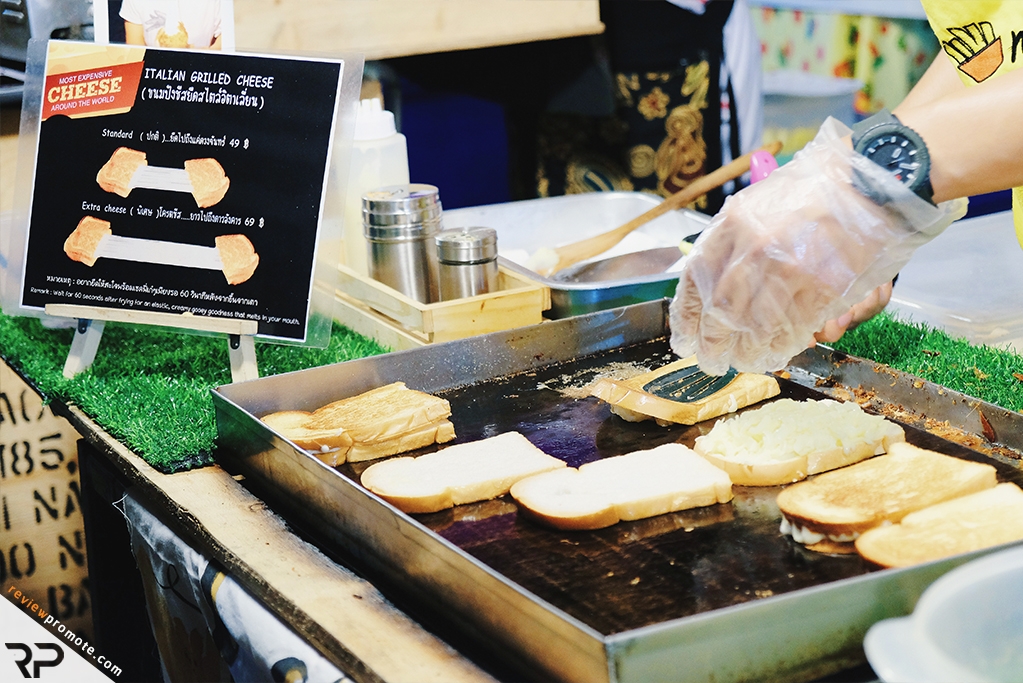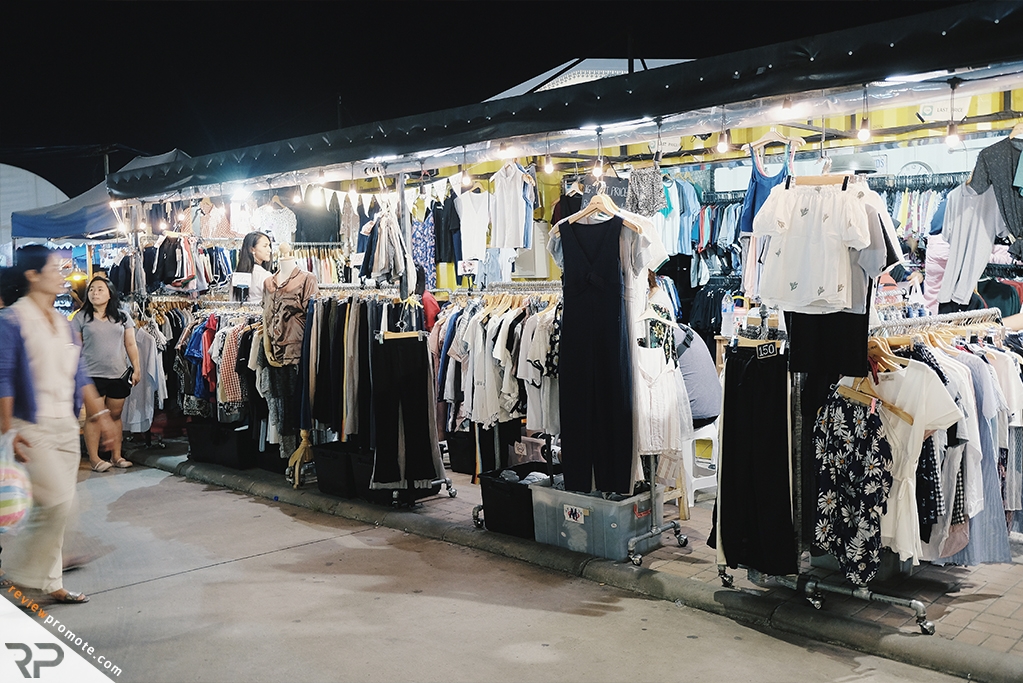 Prepare to enter the Market zone.
But before we get there, visit this clothing shop which is probably the biggest one in the market. Find vintage and modern styles at cheap prices.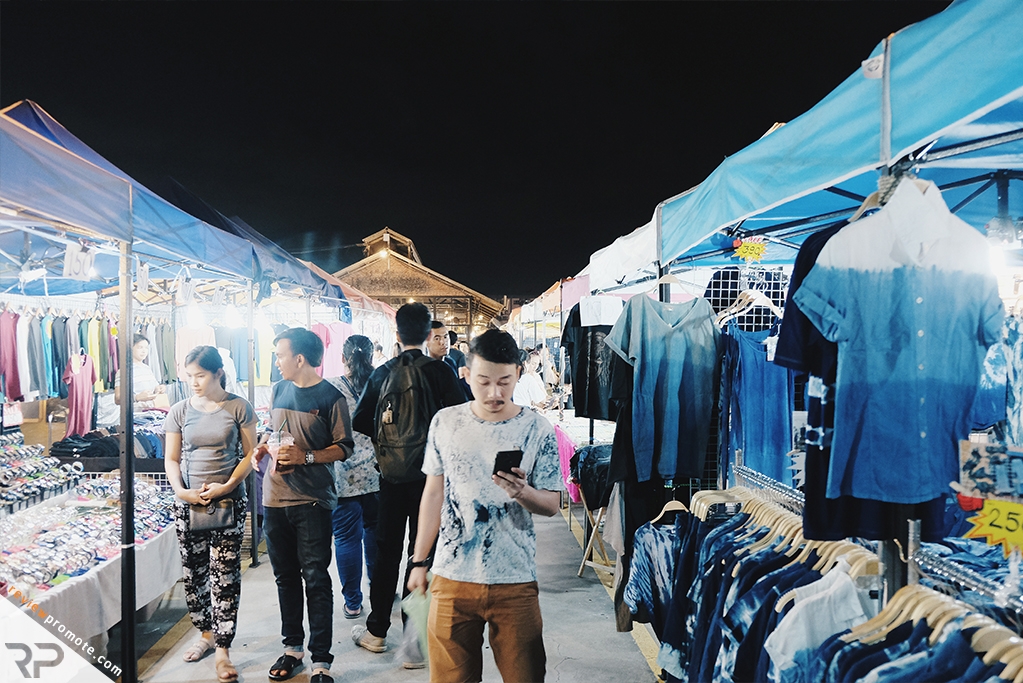 The Market zone is huge and virtually impossible to visit every stall, but if you have, leave a review for us.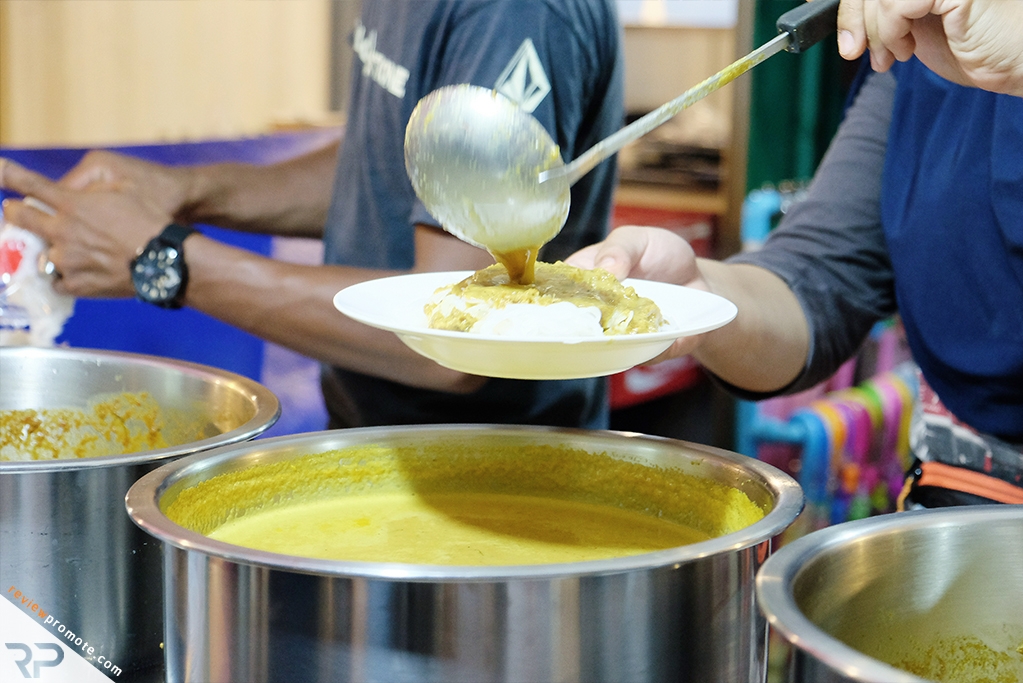 On the left inside the Market zone you'll see Pa Daeng Khanom Jeen (vermicelli noodles) *ป้าแดง แกงใต้ (สูตรดั้งเดิม) with green chicken curry or mackerel curry priced 35-40 baht. You won't be disappointed with the original flavors and the abundant meat and veggies on offer!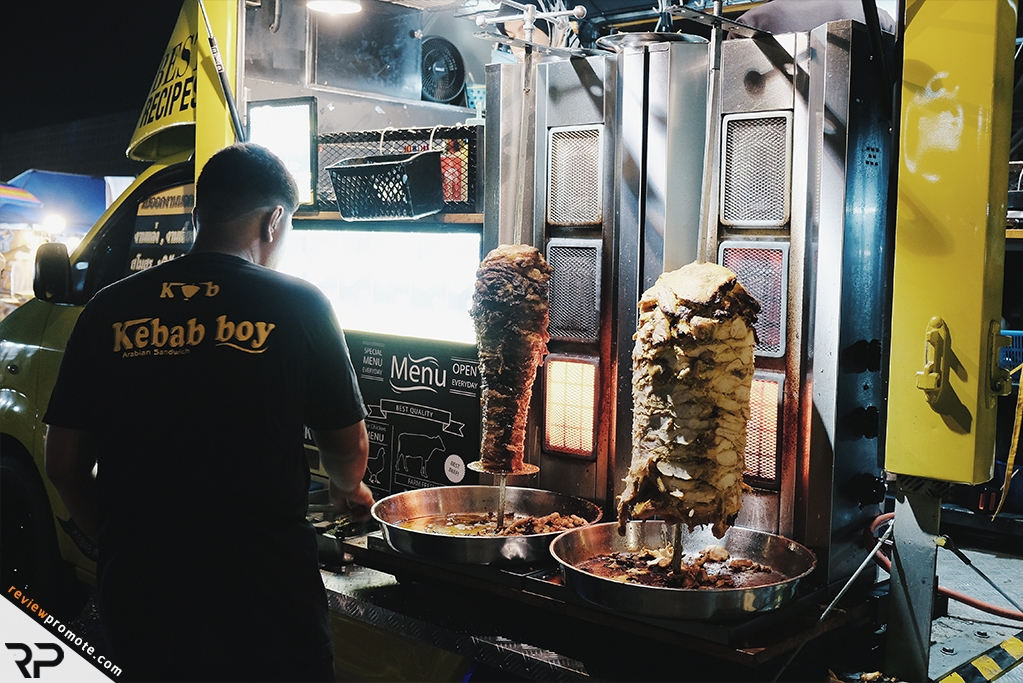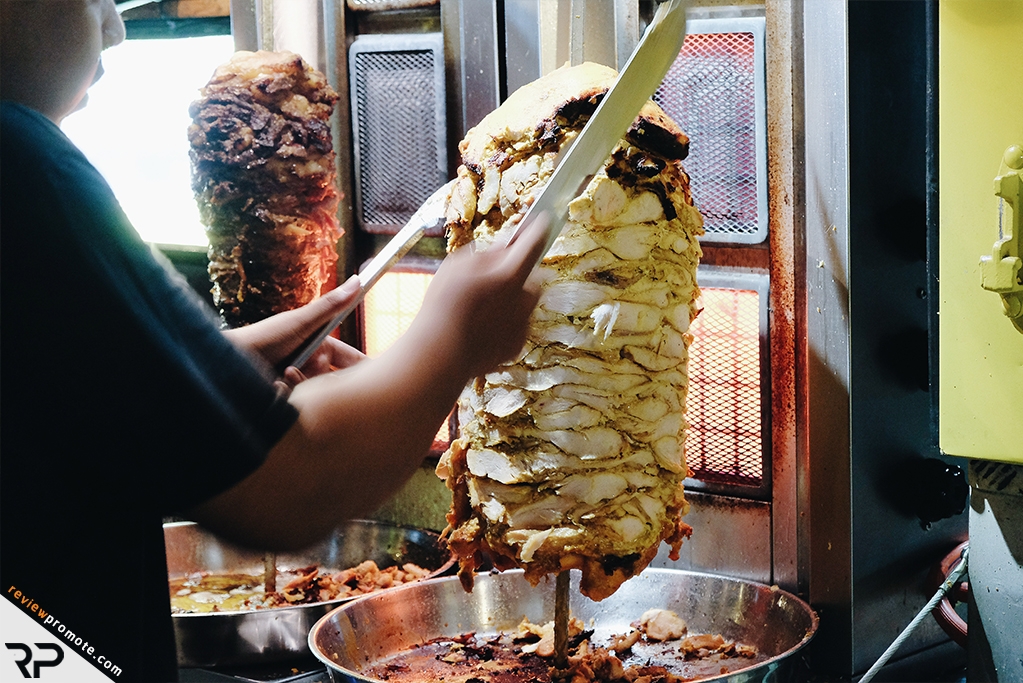 Kebab Boy is on the right hand side with a choice of either chicken or beef.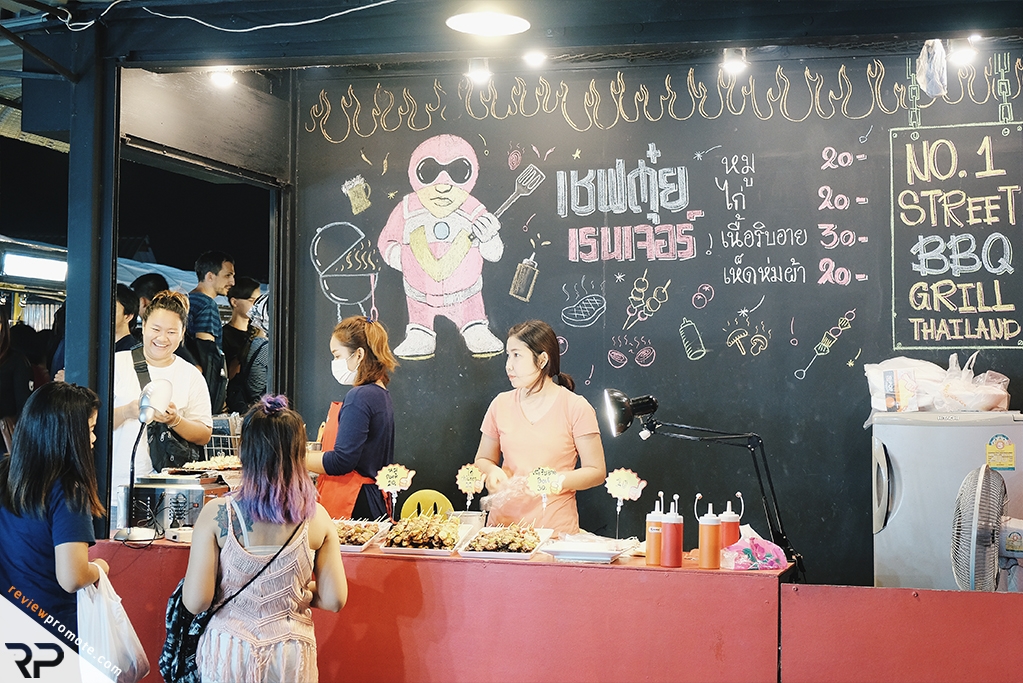 Another recommended stall is the Chef Tui Ranger Barbeque *ร้านบาร์บีคิวเชฟตุ๋ยเรนเจอร์ with everything from pork, chicken, ribeye beef to mushrooms priced 20-30 baht.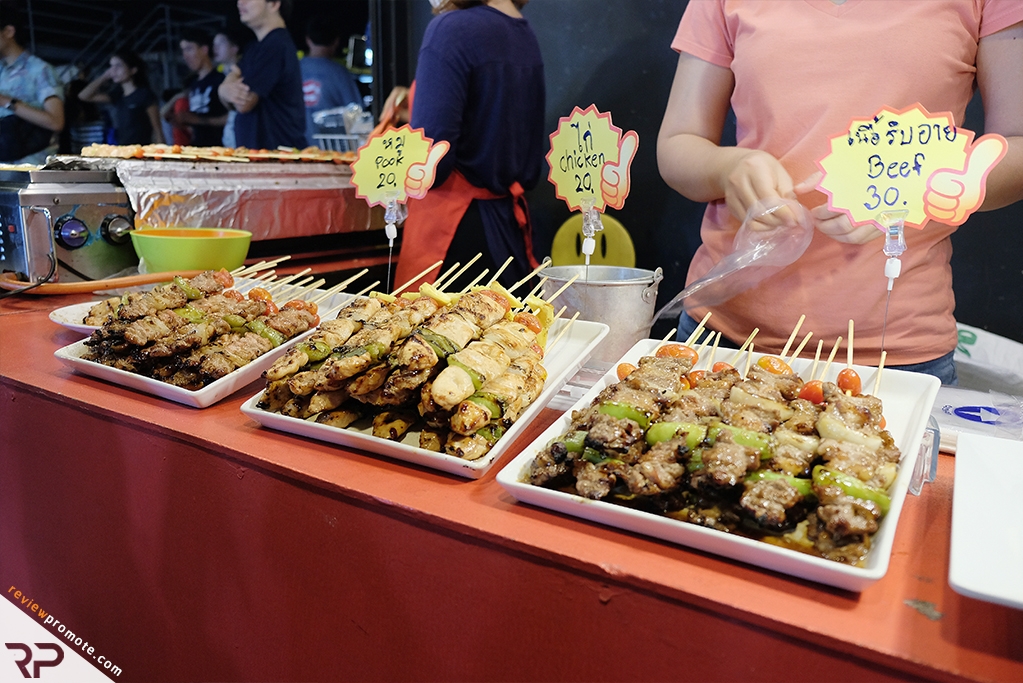 The portions are huge, hot, and tender, cooked to order. Just select whatever you want to taste and let the seller heat it up. The pork barbeque is juicy with just the right amount of fat.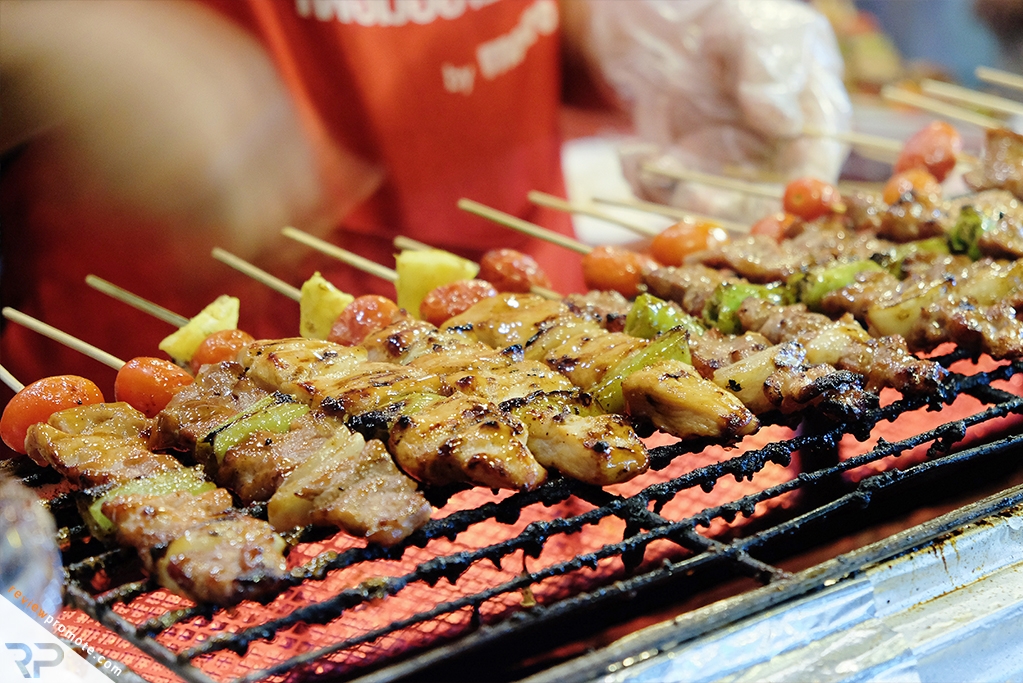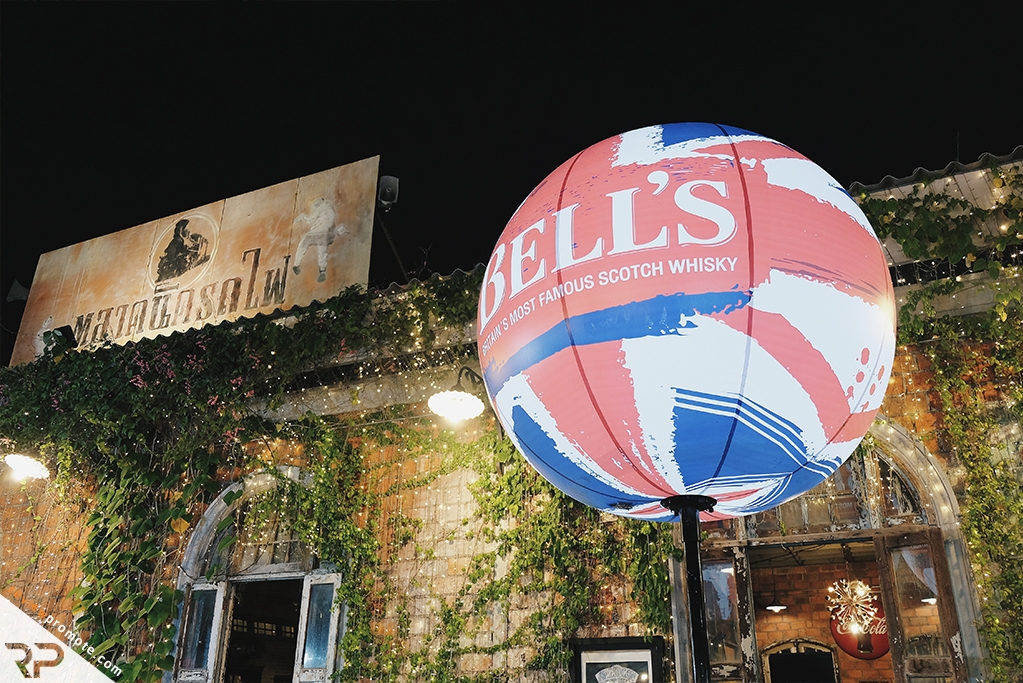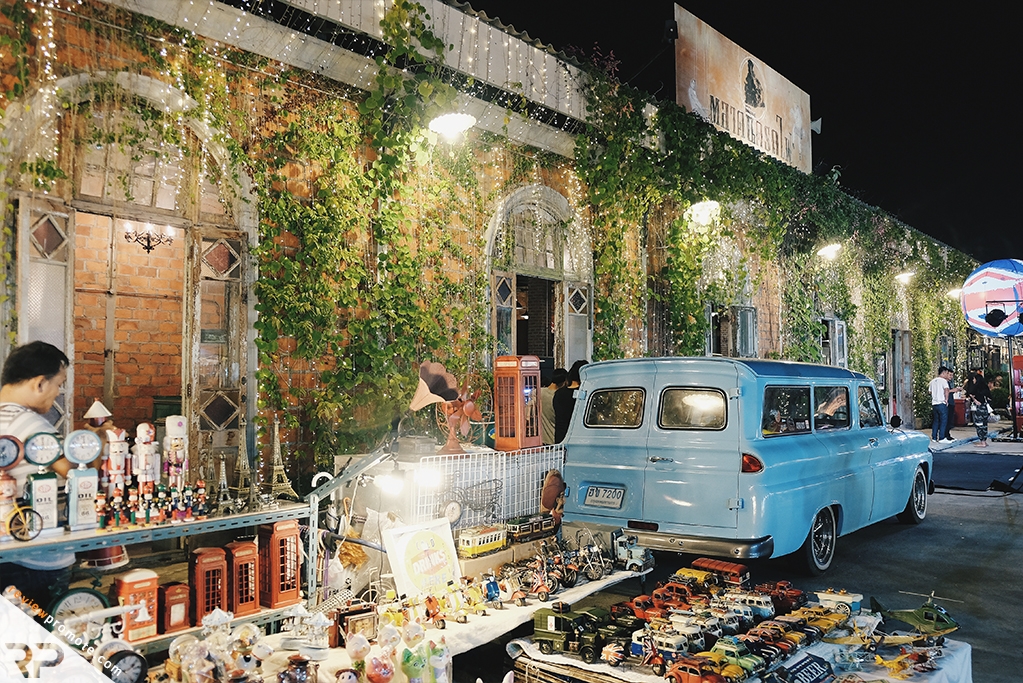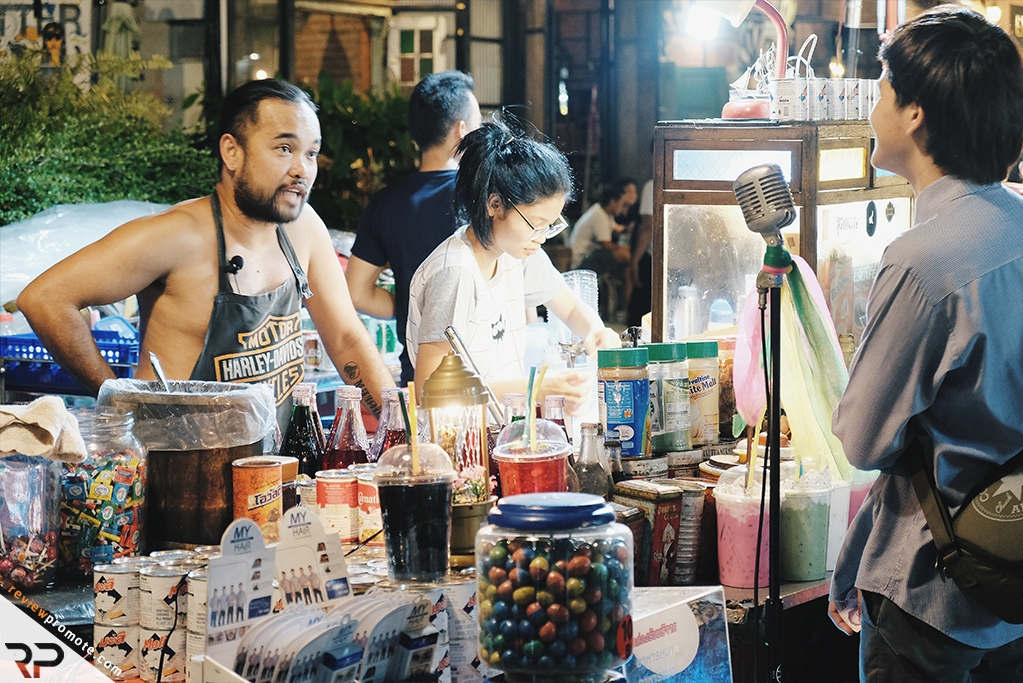 This drink stall is famous for its super long queues. The famous seller is well-known for his jokes and teasing with the customers. It's all laughter and smiles here! Try the popular Red Lemon Soda.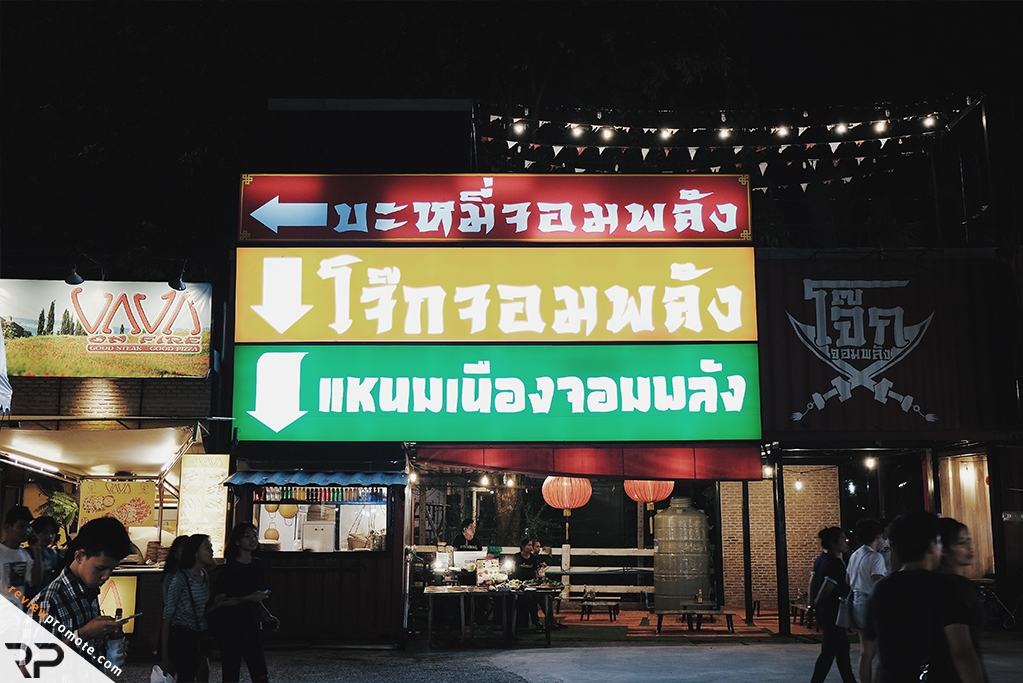 If you try the Chom Palang food franchise, don't forget to leave us a review!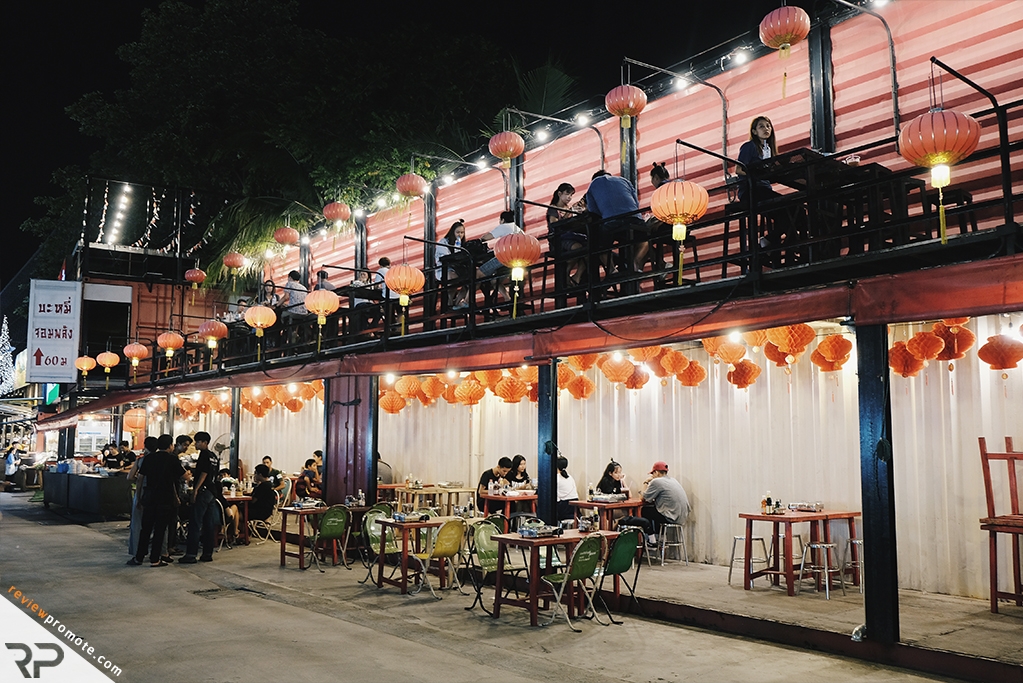 ผู้สนับสนุน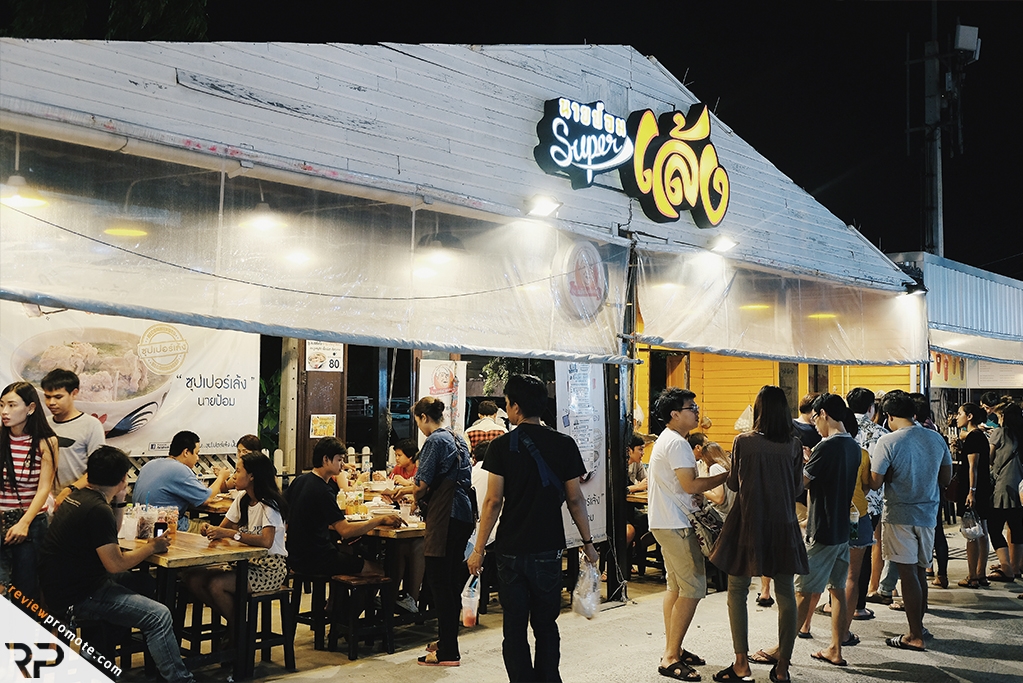 "Super Leng" Nai Pom (pork ribs) "ซุปเปอร์เล้ง" นายป้อม has a long queue with delicious-looking food.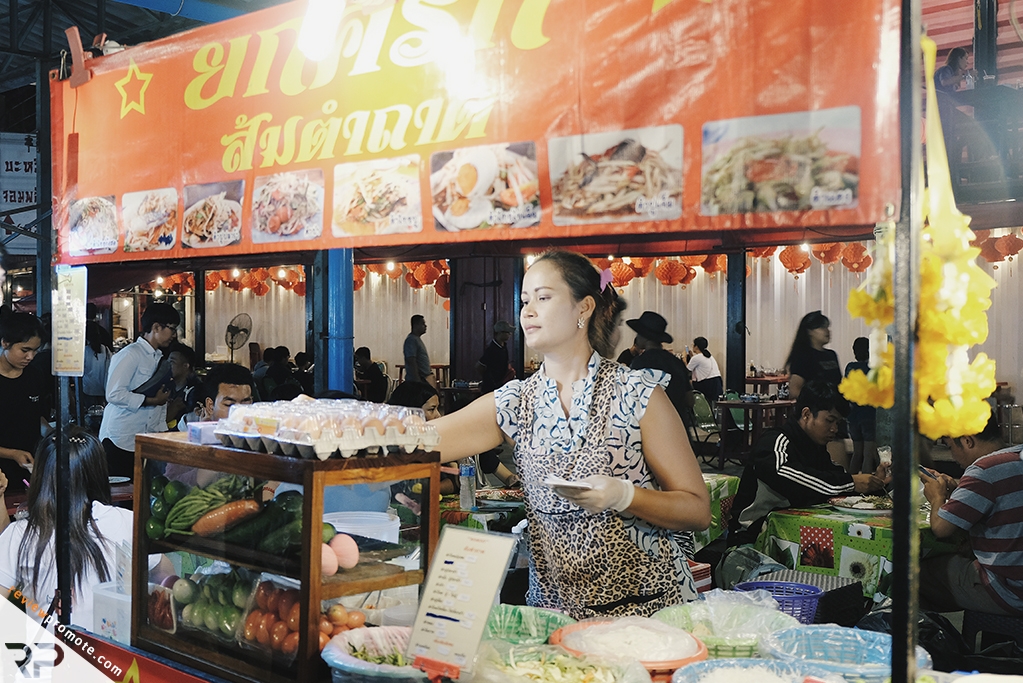 However, this time, we try the Som Tam Tad (som tam platter) *ร้านยกครกส้มตำถาด with crab, fermented fish and fresh shrimp at 200 baht. It's very spicy and we'll rate it 8/10.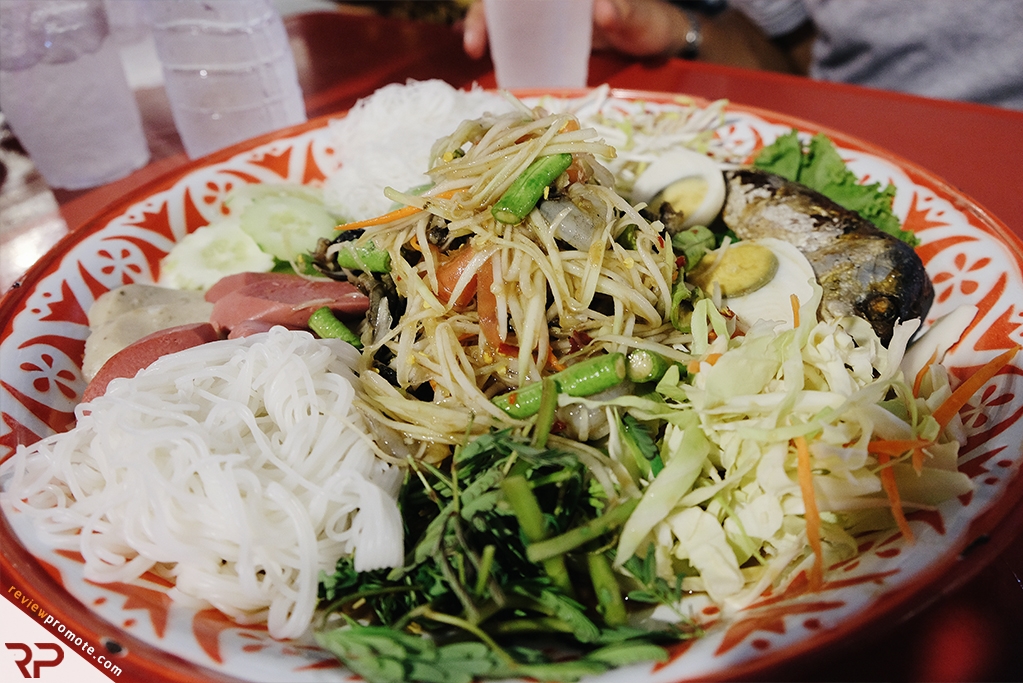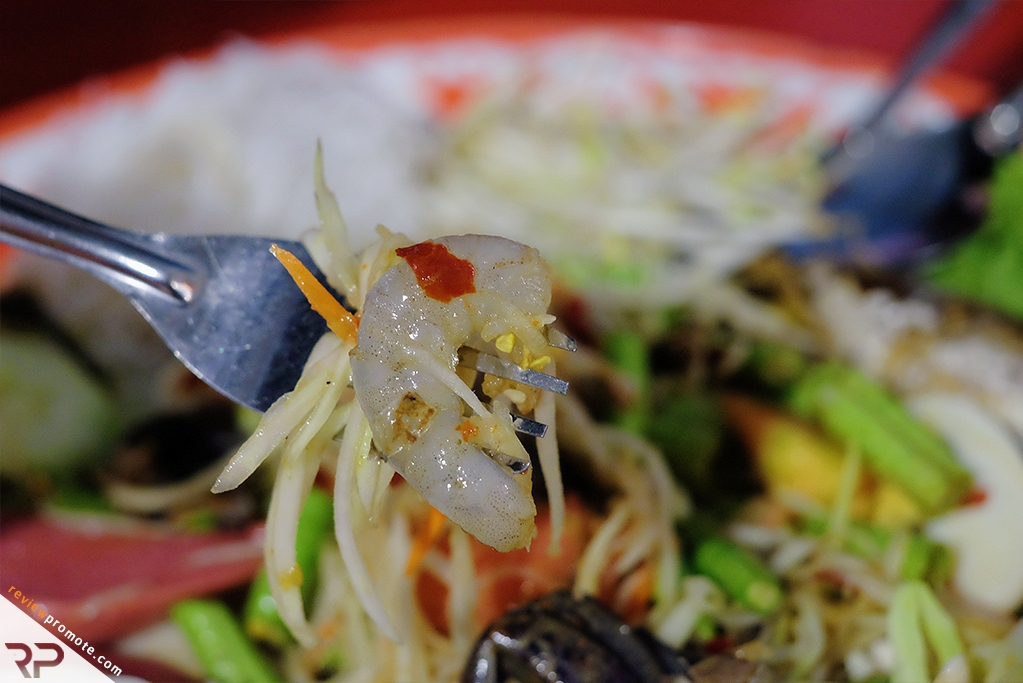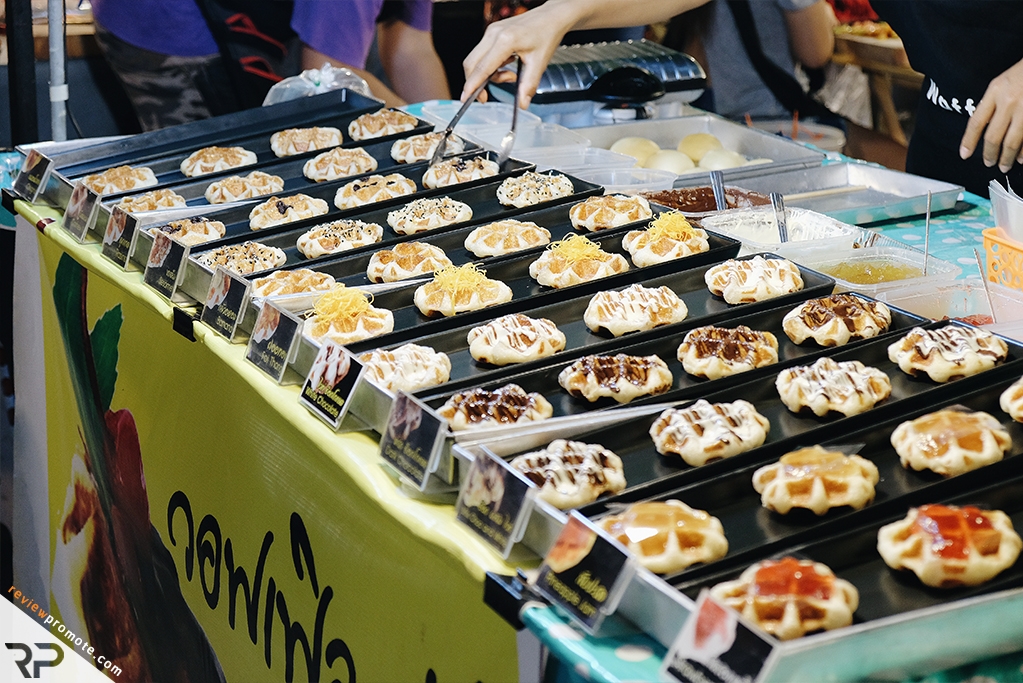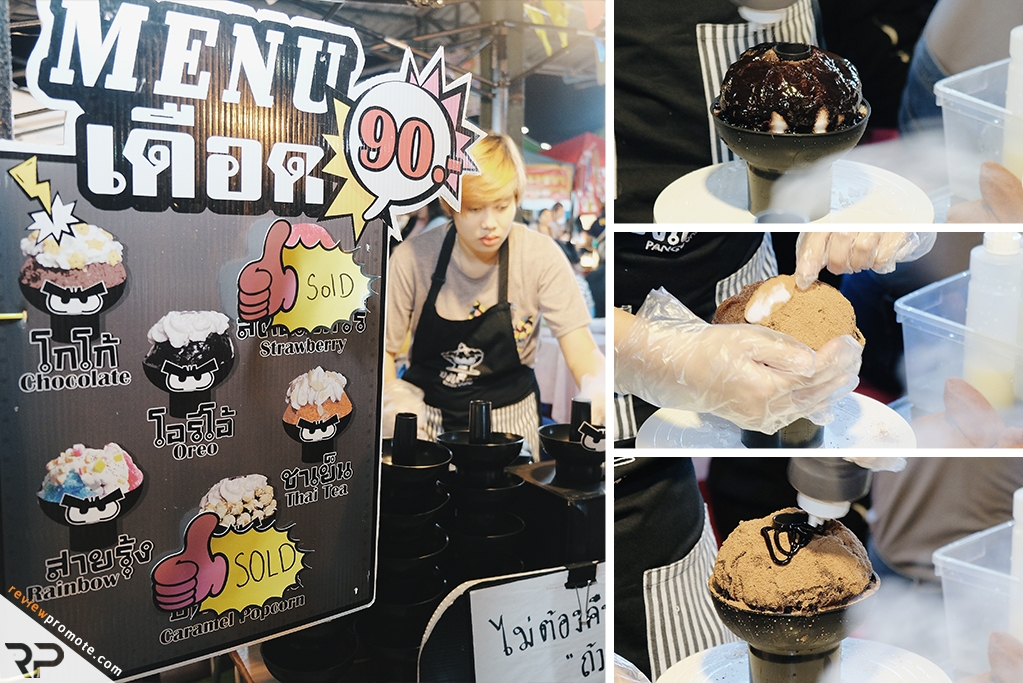 This stall selling shaved ice with bread throws in their cups for free.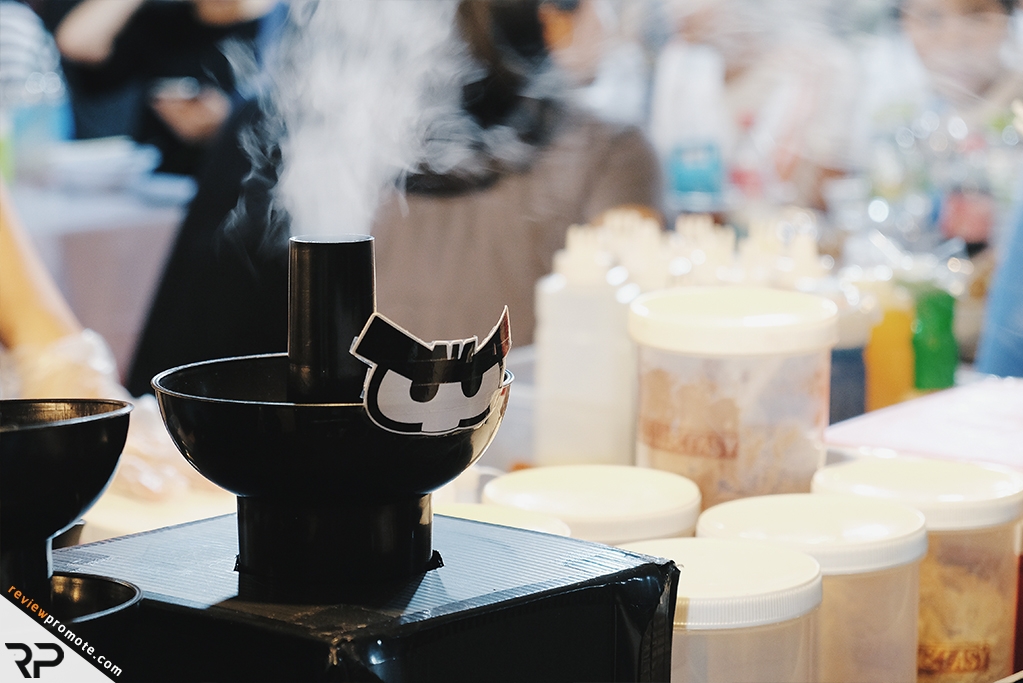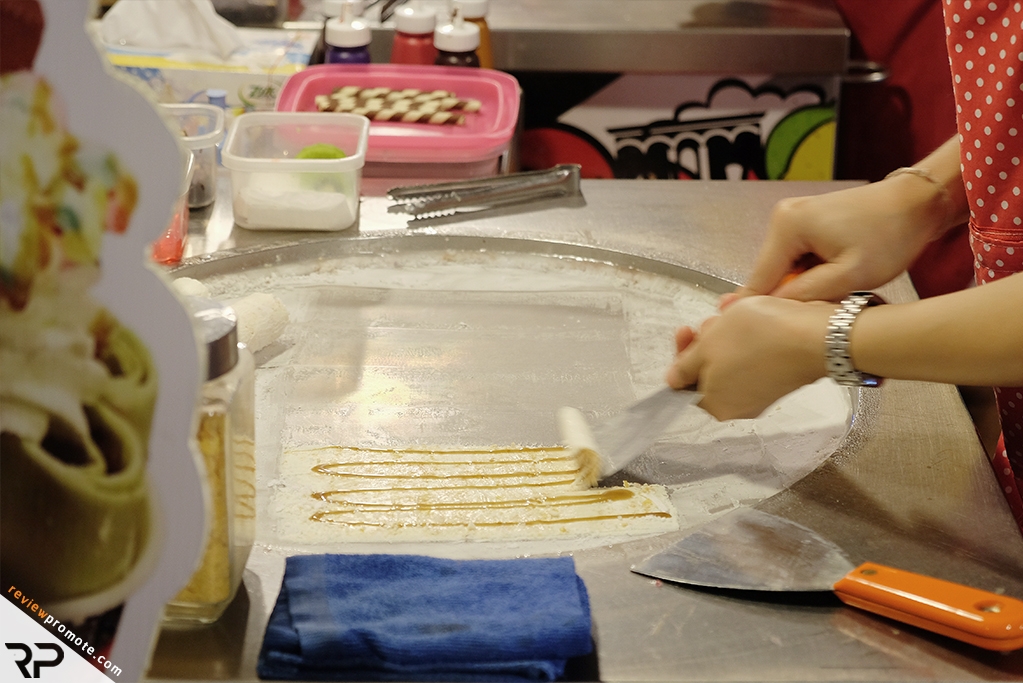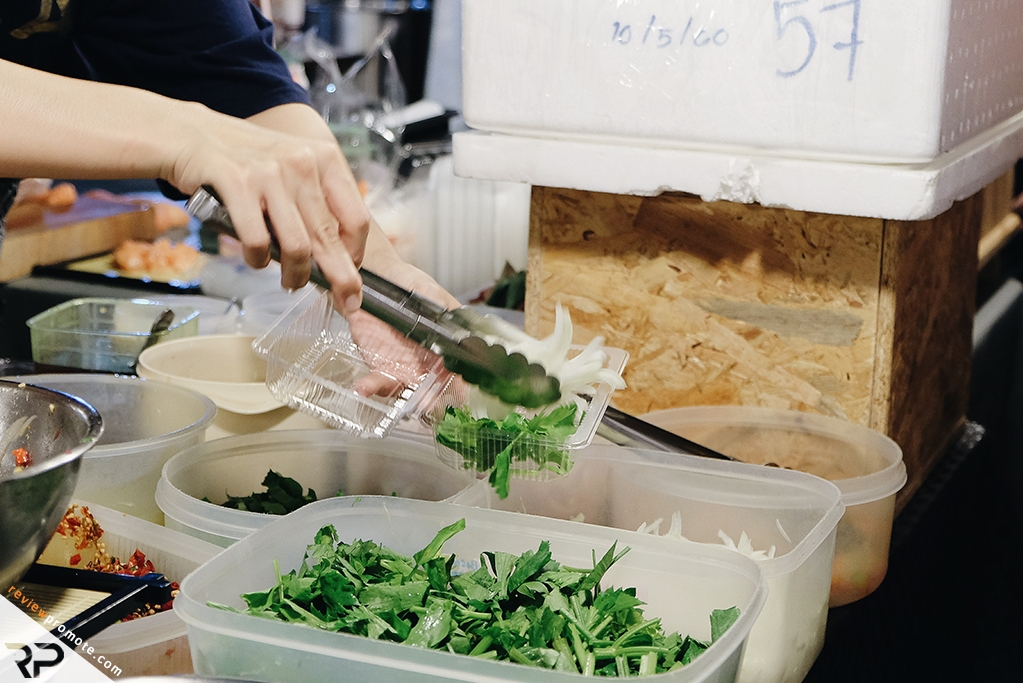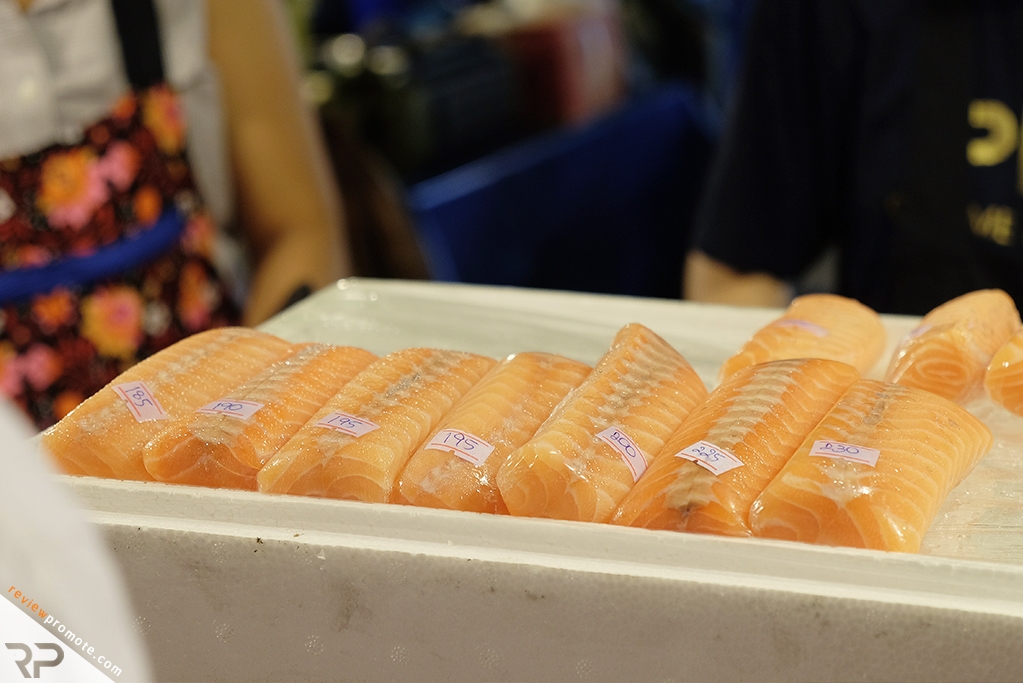 Salmon salads are also very popular.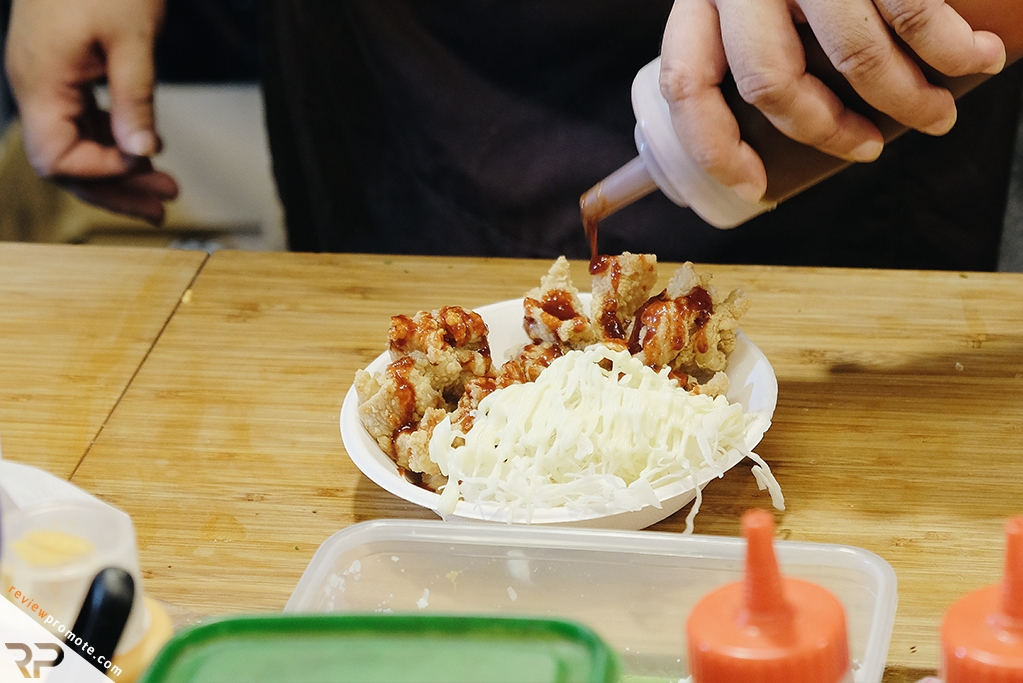 FRY DAYS sells fried chicken and cheesy fries.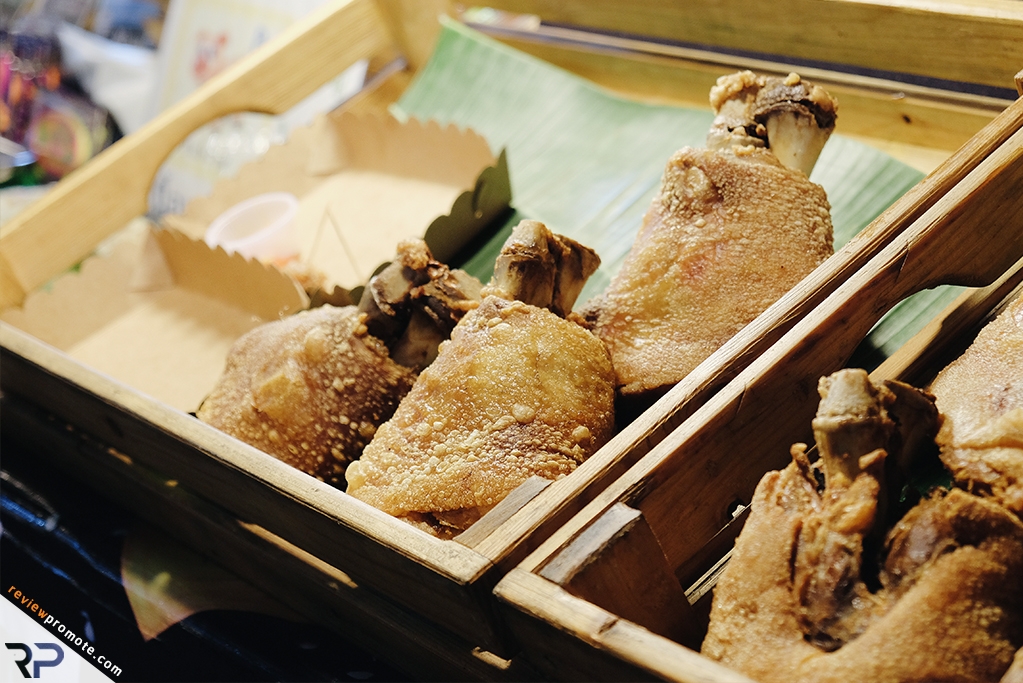 Pork knuckles by Chef Aor  *ขาหมูเยอรมัน เชฟอ้อ is acclaimed for their succulent pork knuckles with delicious dipping. The price is 250 baht for the whole knuckle and 140 baht for half.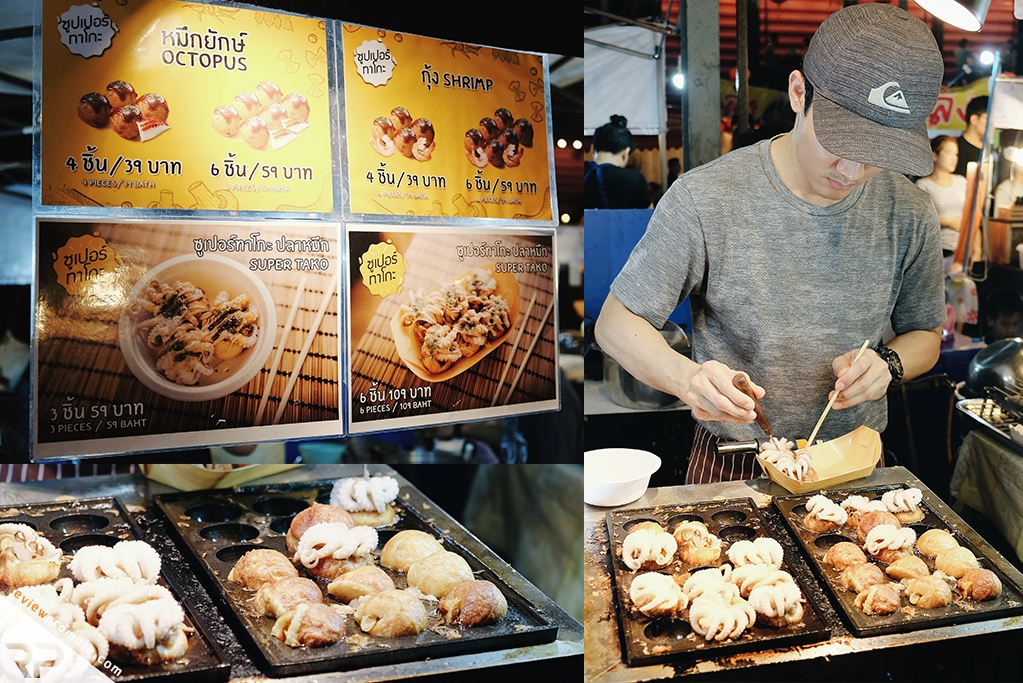 GIN-TAKO sells octopus and shrimp takoyaki starting from 39 baht.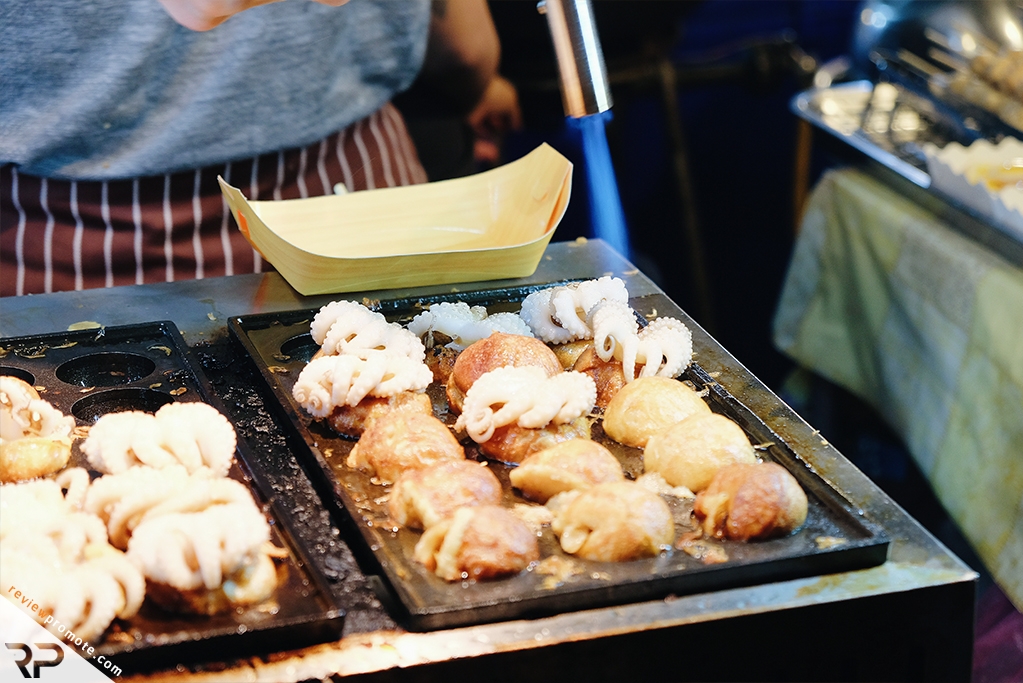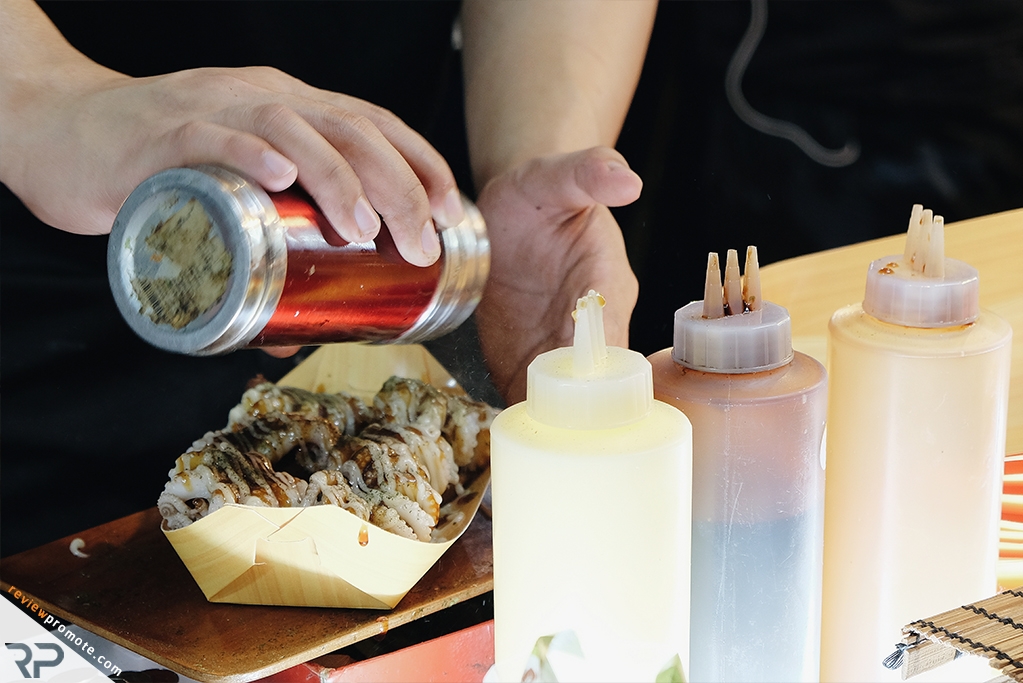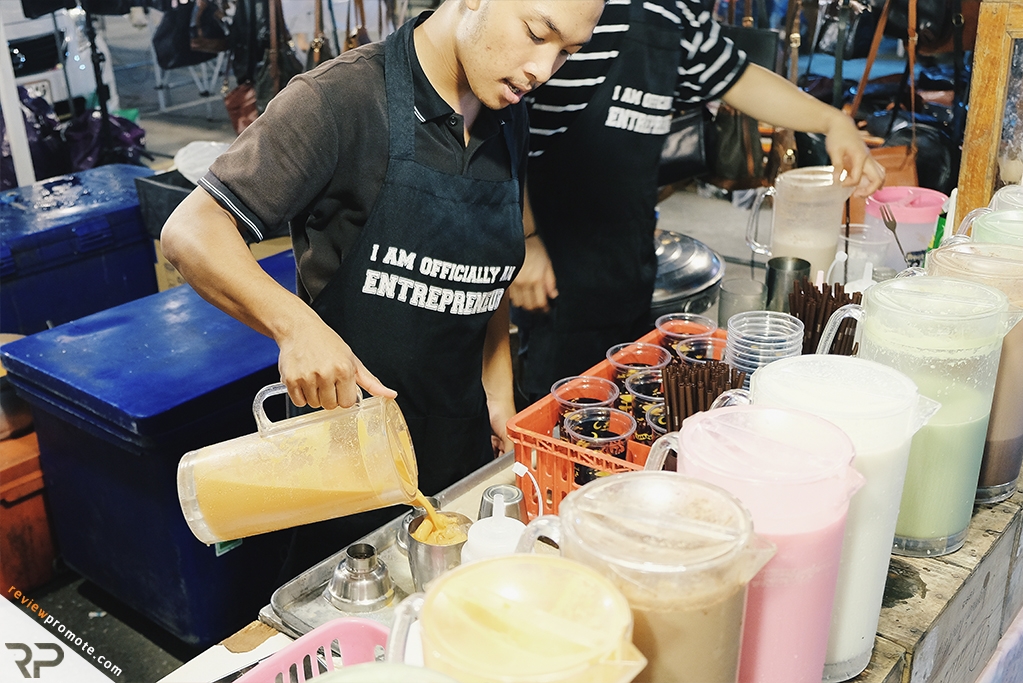 Nom Pro  *ร้านนมโปร sells beverages and toast with various toppings.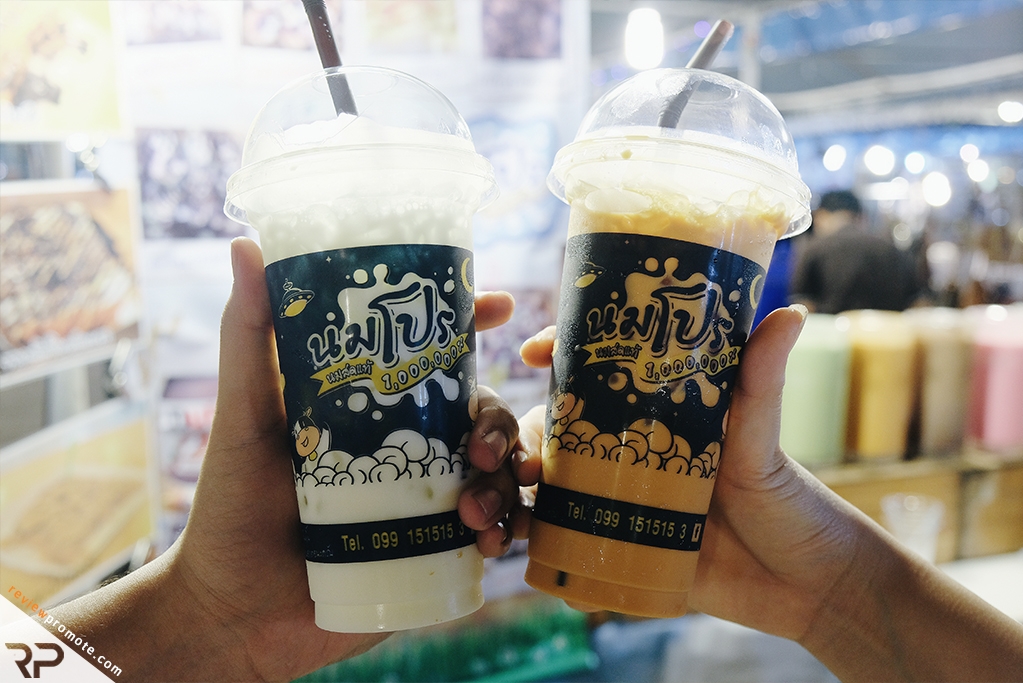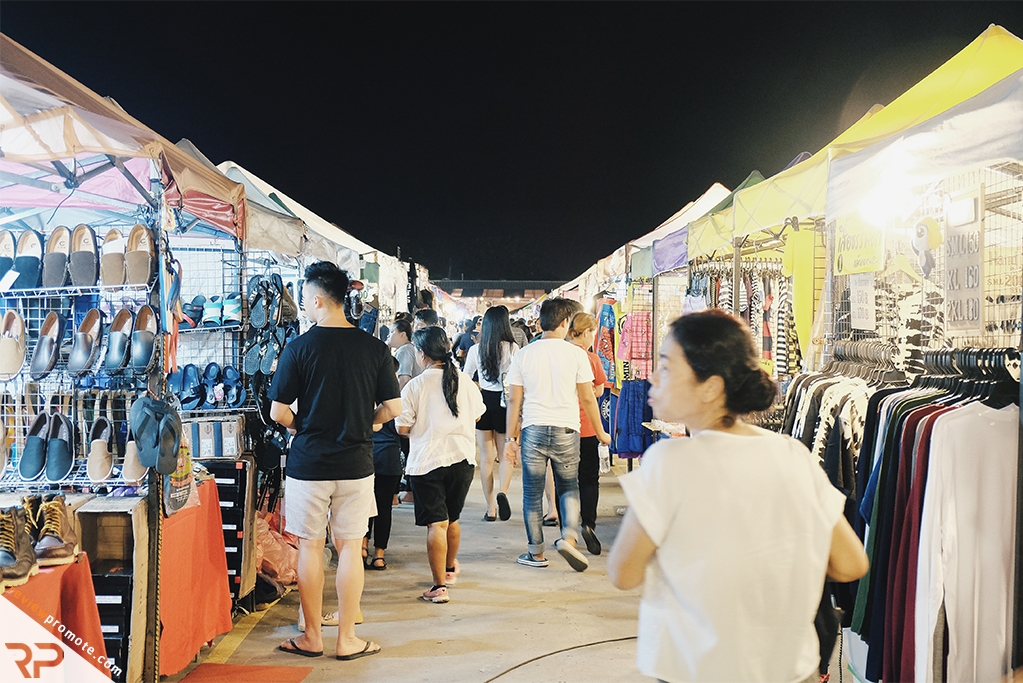 From the food zone, we hit the Market zone where we prepare to shop.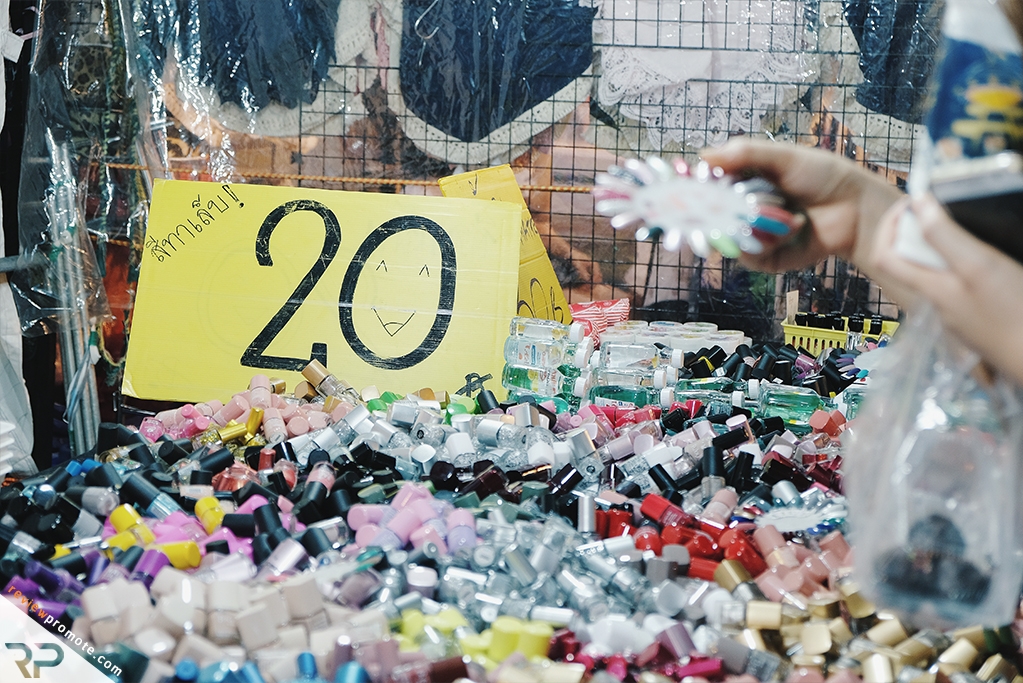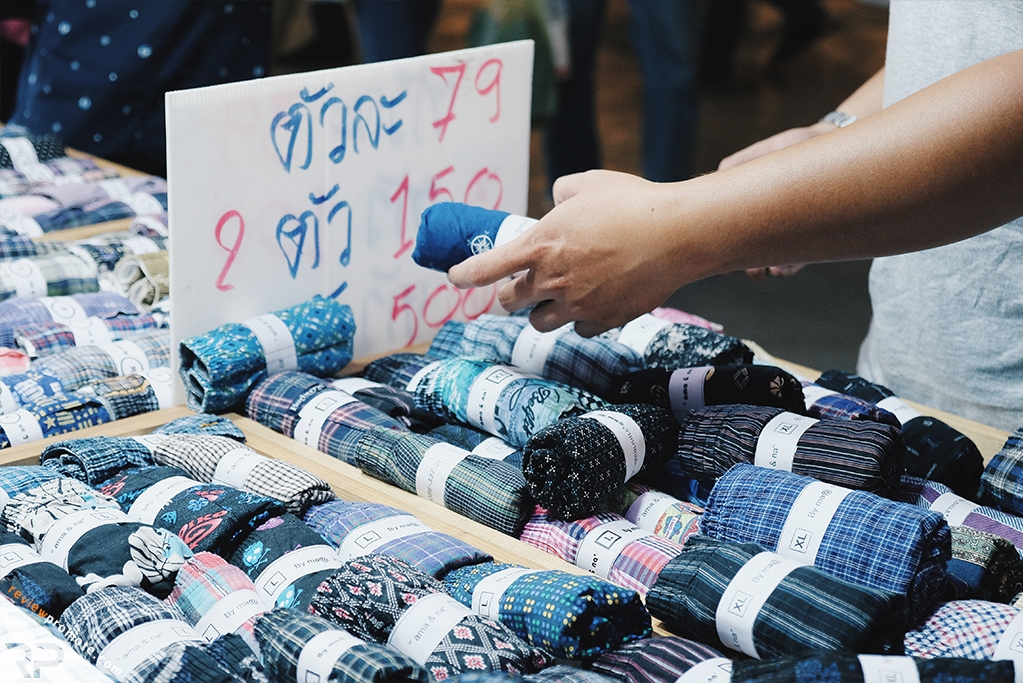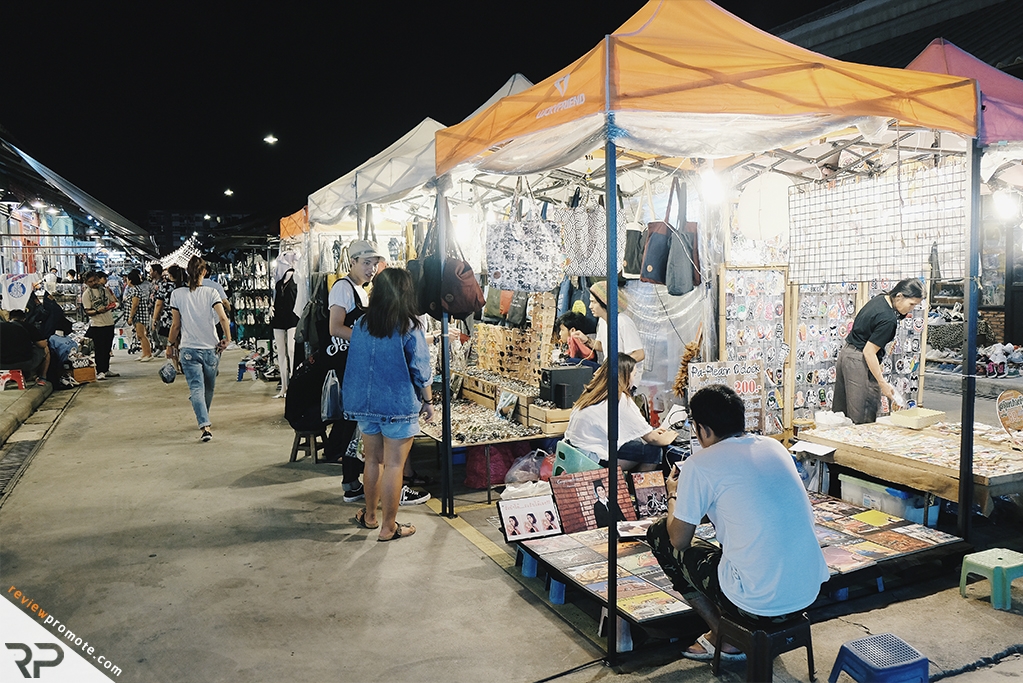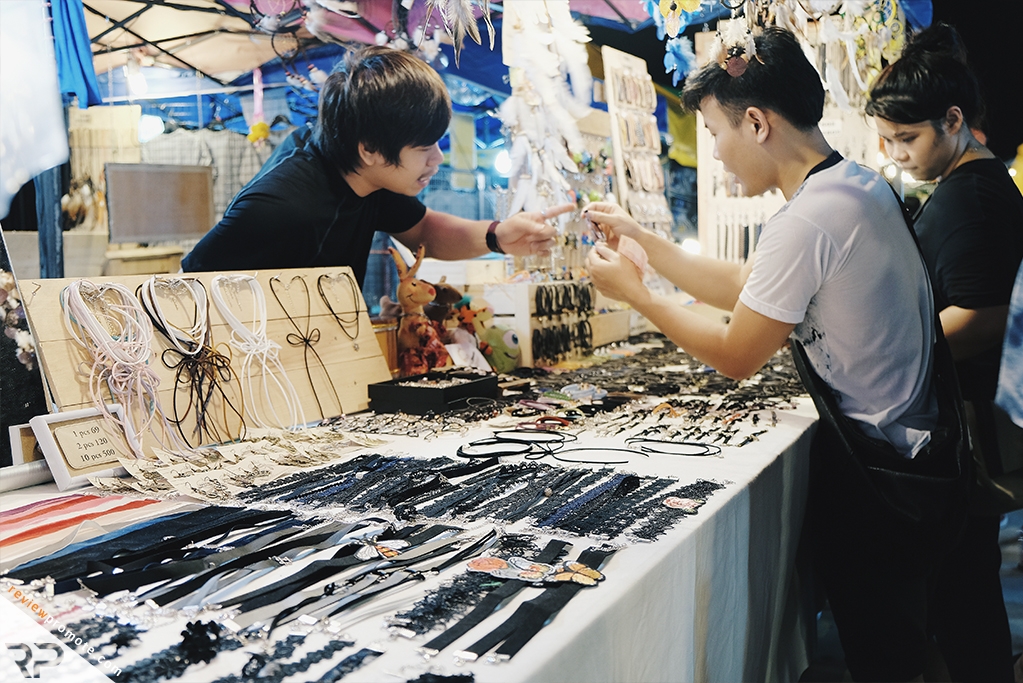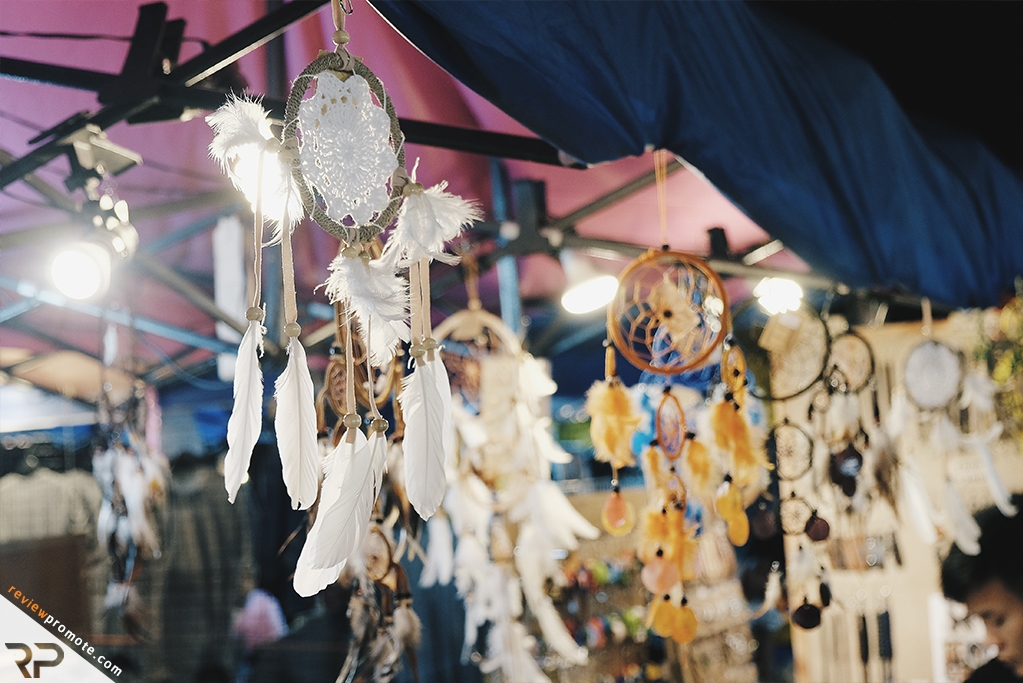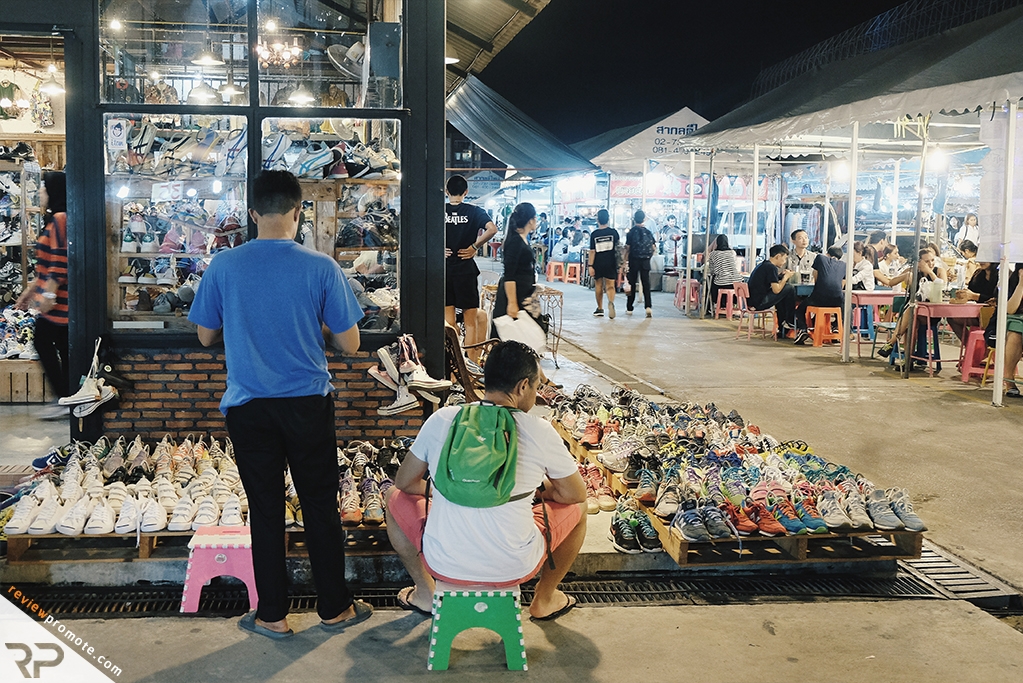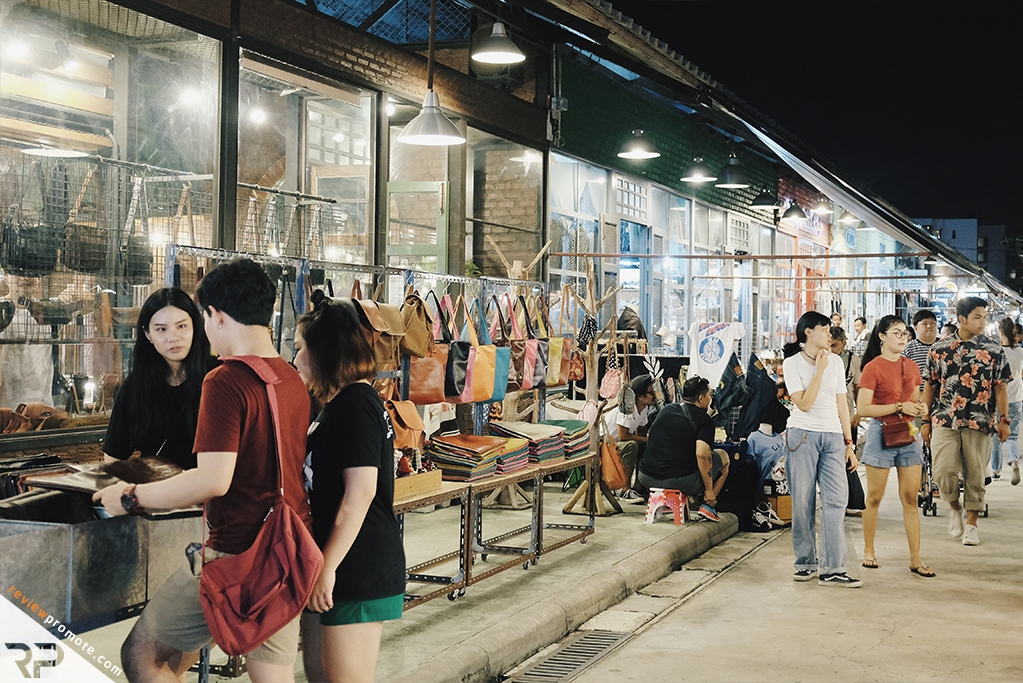 The zone in the back is mostly second hand and vintage goods, toys, and handmade goods.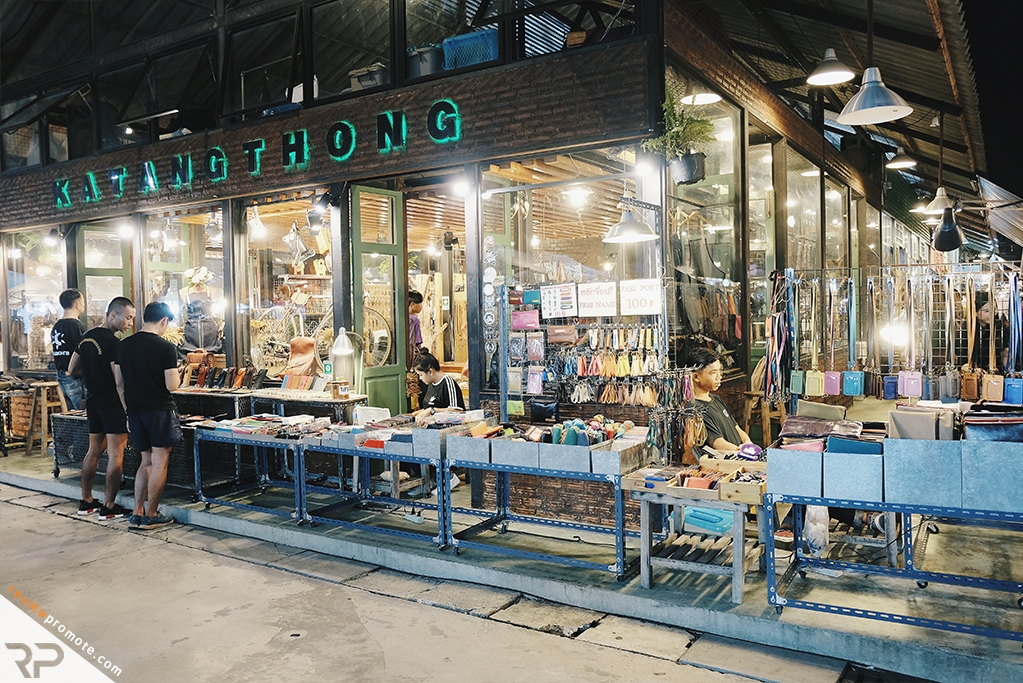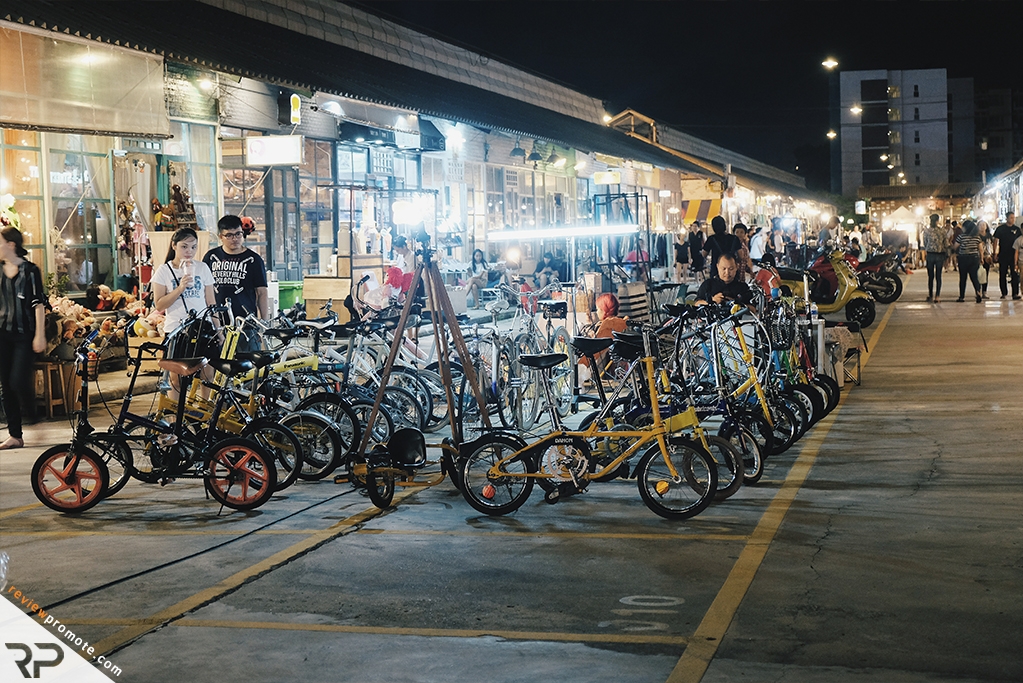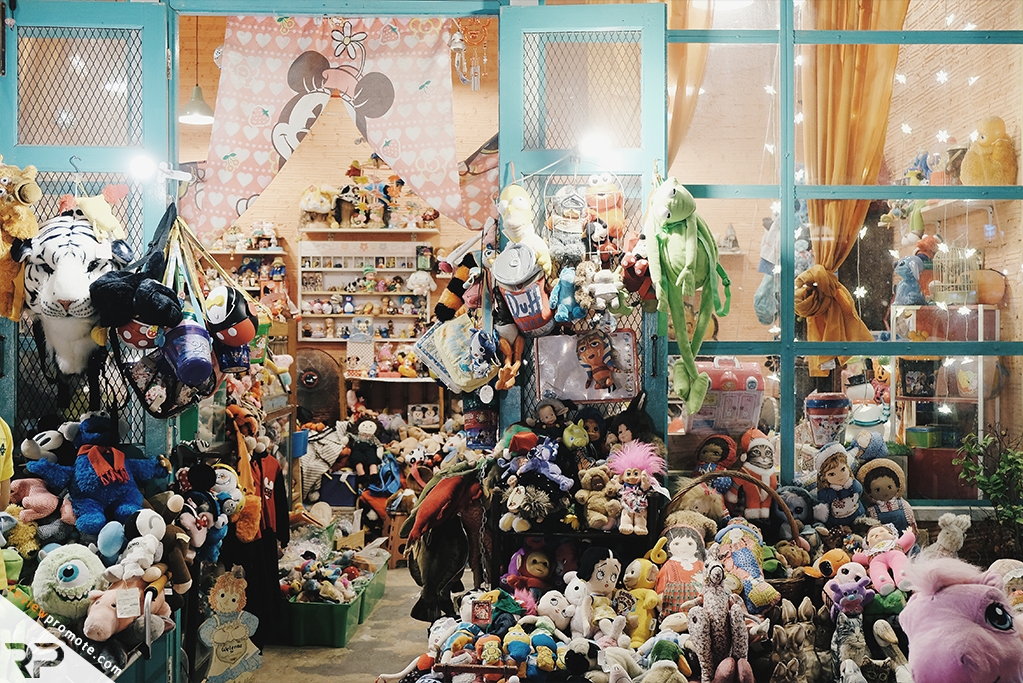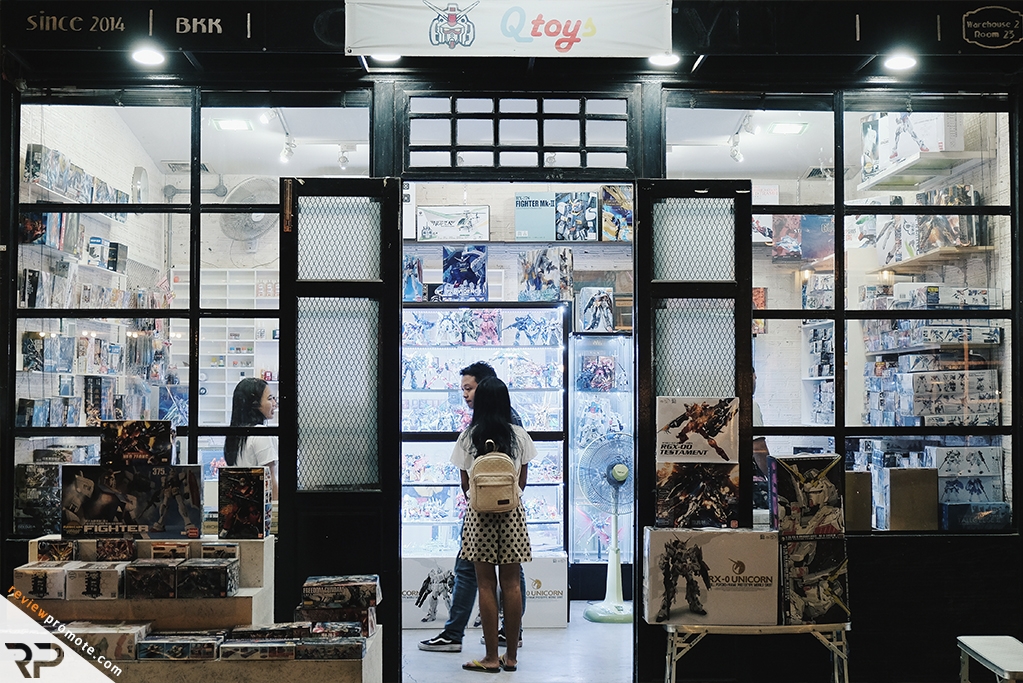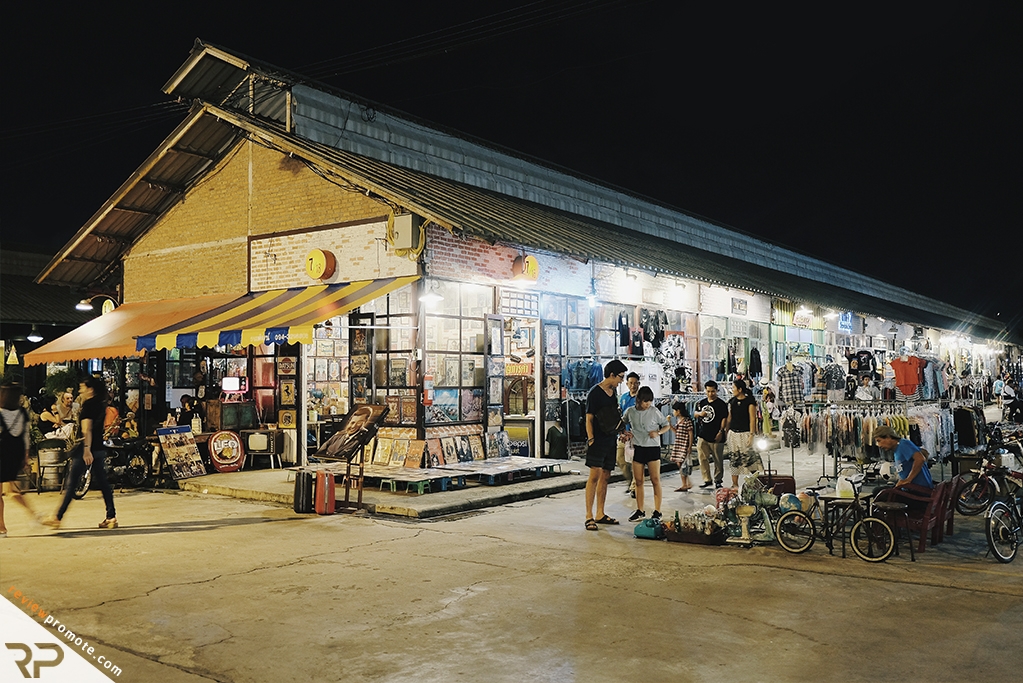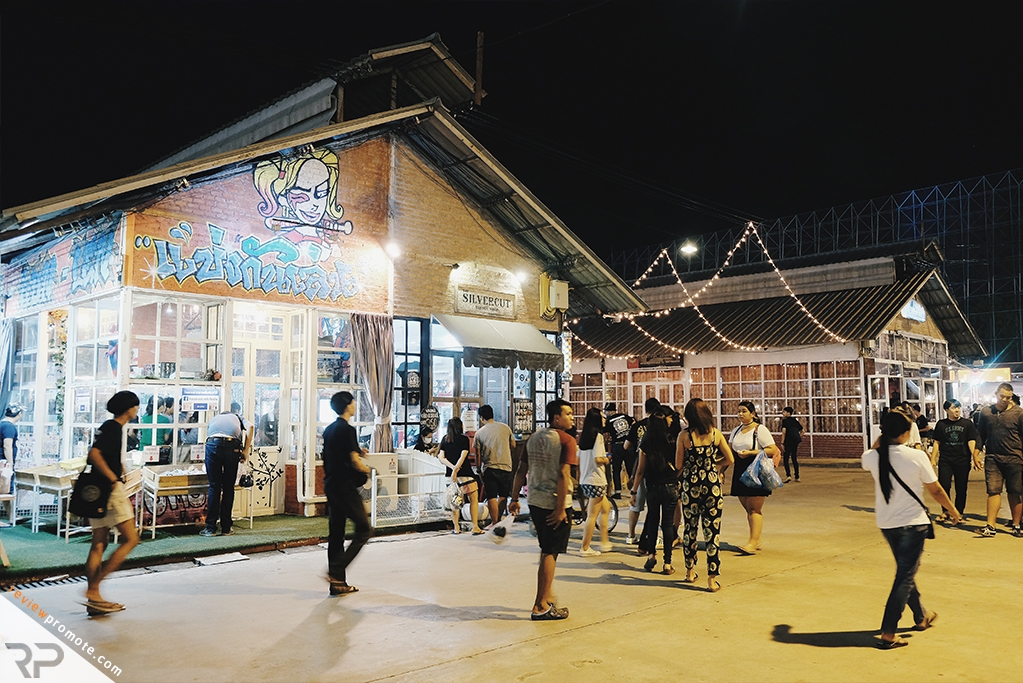 Let you inner child run wild at Bang Gan Len (Let's Play).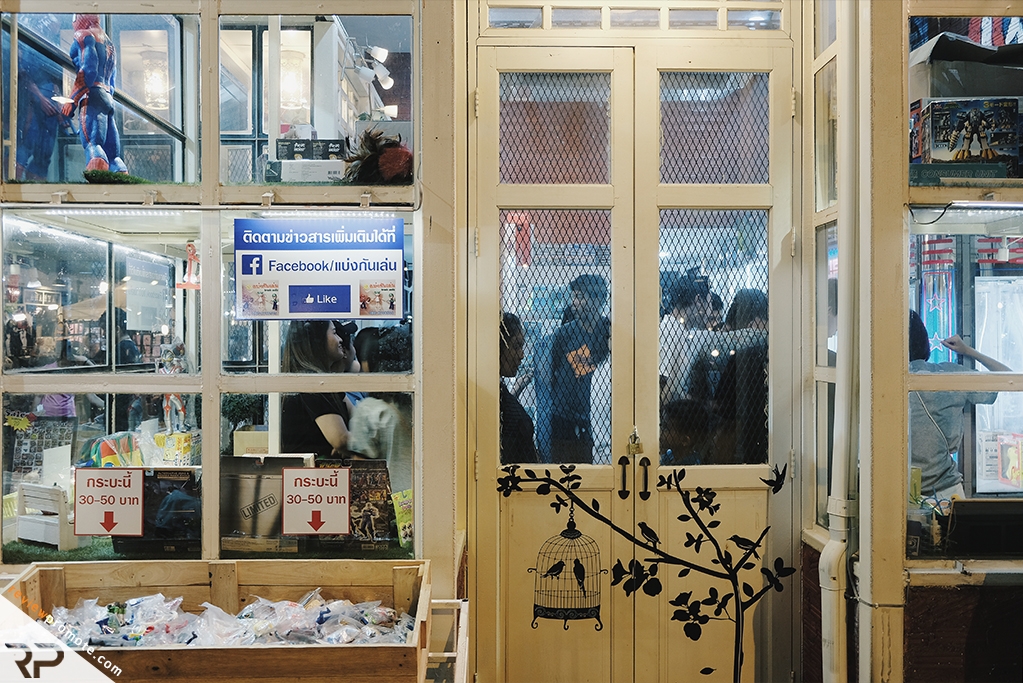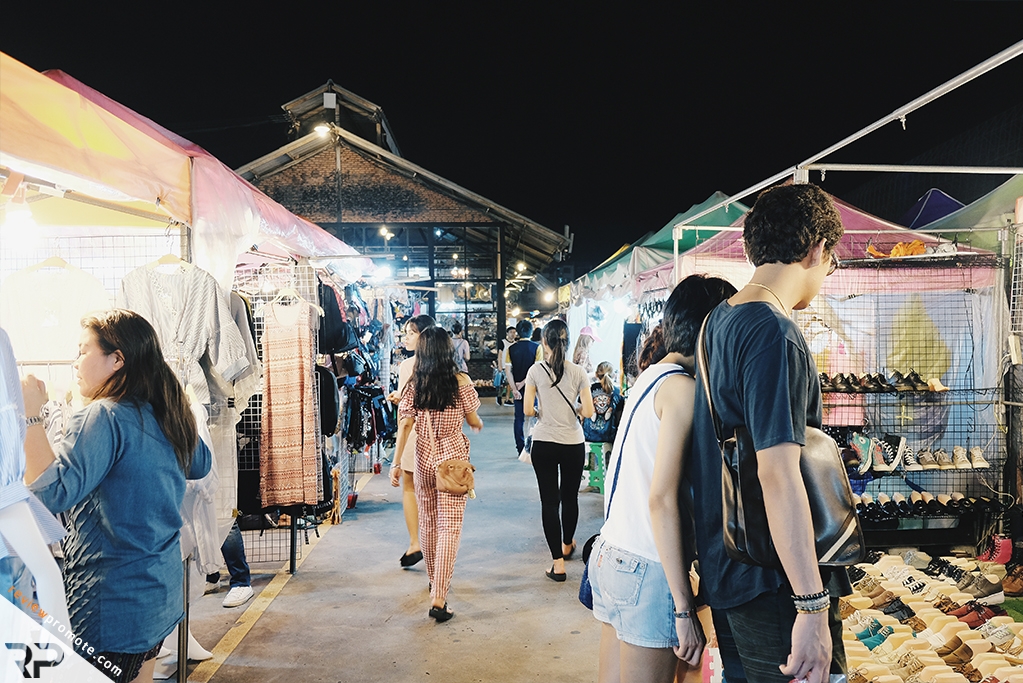 We walked from 7pm to 11pm and we barely covered half the market, so visiting once is never enough! Don't forget to "Share your experience and lifestyle" with us at www.reviewpromote.com